They say dogs are man's best friend, and data from YouGov about pet ownership and how Americans feel about their pets suggests that might be true.
Most (69%) Americans have at least one pet in their home, with dogs (45%), cats (35%), and fish (9%) being the most commonly owned pets among US adults.
And it seems these dogs, cats, fish, birds, and other animals are quite well-loved: 88% of American pet owners say they consider their pets to be members of their family. Two-thirds (66%) have allowed their pet to sleep in bed with them, while over half (54%) of pet owners will be buying a gift for their furry (or feathered) friends this holiday season.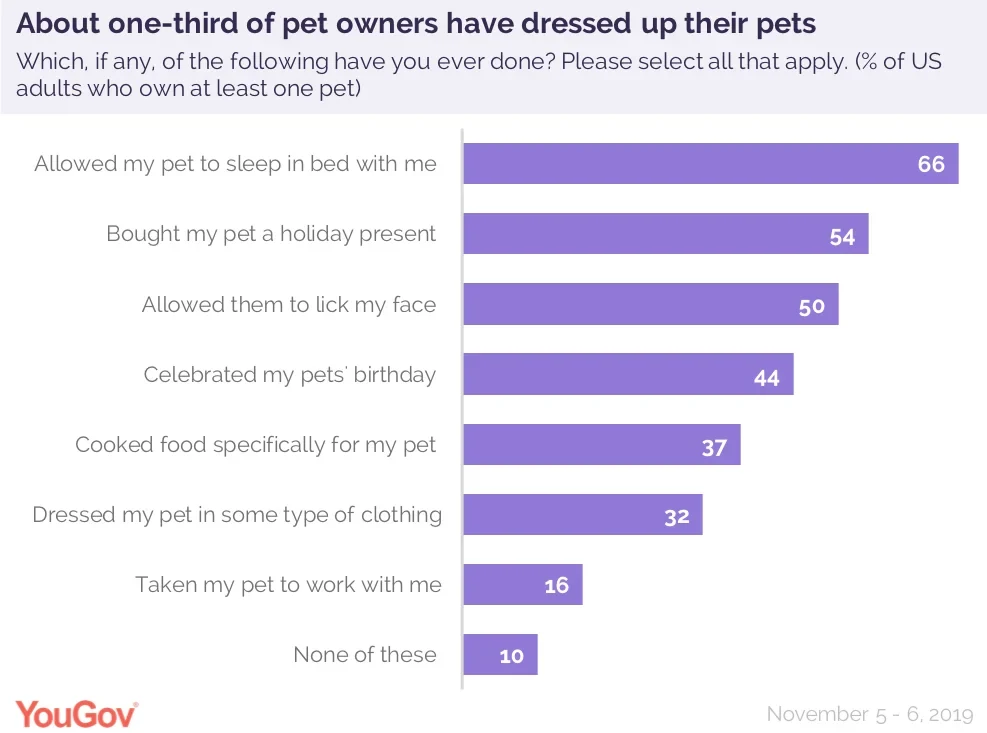 Why do people get pets in the first place?
Roughly half (52%) of pet owners say they got a pet to keep them company. A similar number (49%) decided to get a pet because they thought they could provide a nice home, while 40 percent got a pet in hopes of improving their own mental health.

More than one-third (36%) said they got a pet because their partner or other family members wanted one. Men (41%) are more likely than women (31%) to cite this as a reason, while parents of children under 18 are even more likely (47%) to say this is why they got a pet.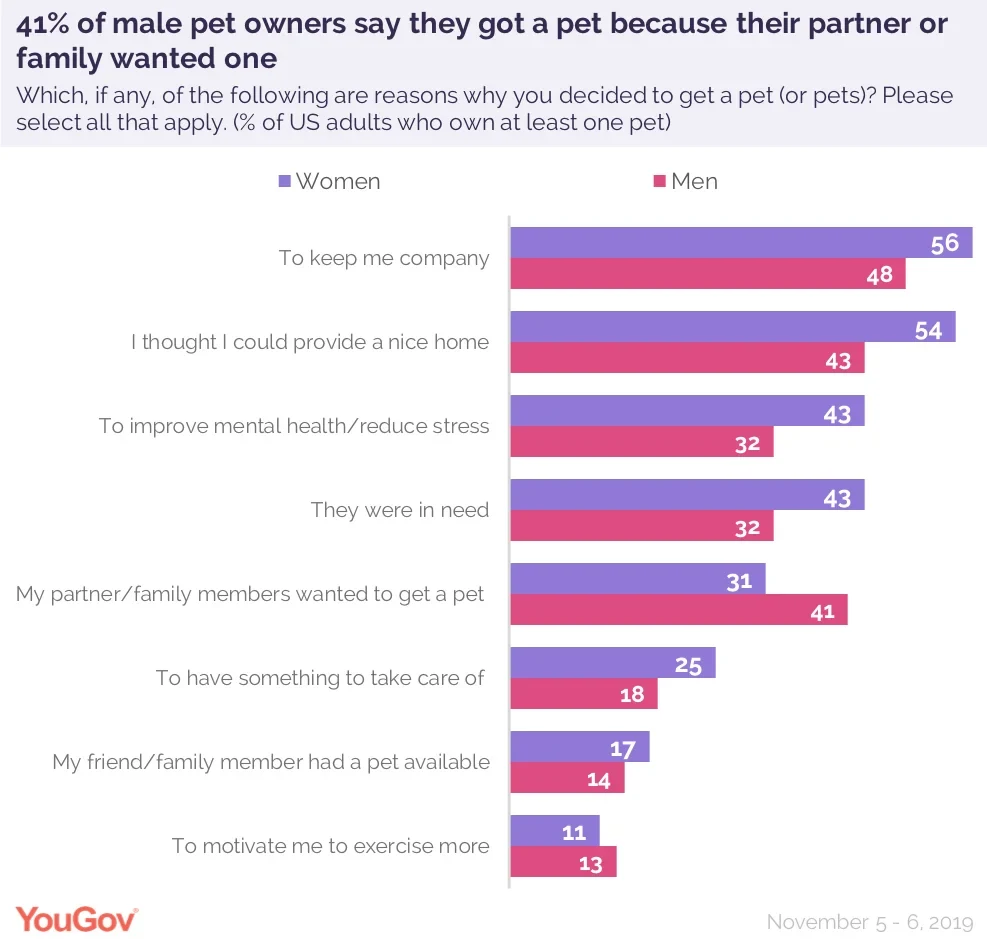 Of course, it's not all snuggles on the couch and walks in the park. When asked about the most challenging parts of pet ownership, 45 percent of pet owners say that training their pets and managing behavioral issues has been a particularly difficult part. Slightly fewer cite end-of-life decisions (40%) and health issues (39%) as challenging factors, while about one-third (34%) say that finances have been a tough aspect. But for some pet owners, it's a true labor of love -- 16 percent say they have not found any aspect of pet ownership to be difficult.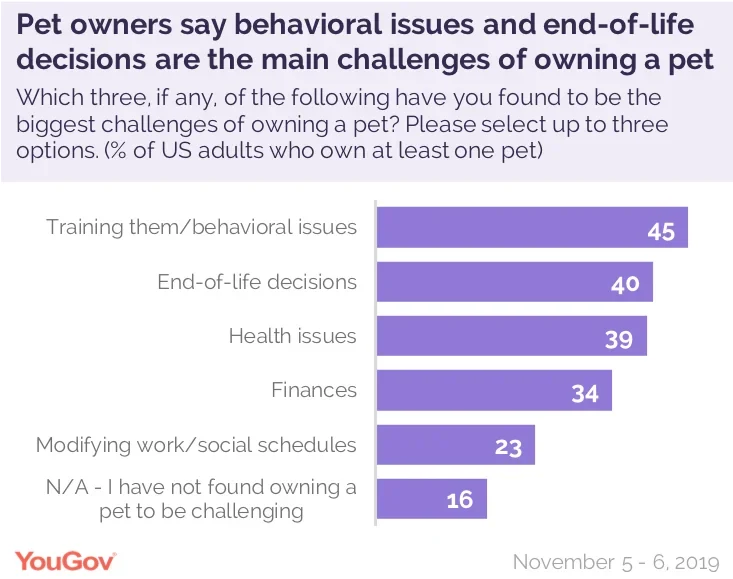 As for where Americans want to get their pets, 28 percent of US adults say that if they were to get a new pet, they would most prefer to get an animal from a shelter. About one-quarter (26%) would prefer to get one from a rescue organization. About one in nine (11%) would most prefer to get a new pet from a friend/family member, while an equal number (11%) would go to a breeder. Just 7 percent would want their next pet to come from a pet store.

Methodology: Total sample size was 1,275 adults, including 885 who own one or more pets. Fieldwork was undertaken between November 5 - 6, 2019. The survey was carried out online. The figures have been weighted and are representative of all US adults (aged 18+).
Related: More Americans plan to buy holiday gifts for their pets than for their co-workers
See the full YouGov survey results and sign up to be a part of the YouGov panel
Image: Getty