Star Trek Captain Kirk may need to return to Starfleet Academy for more battle training.
One third of America prefers Star Wars (32%) and another third prefer Star Trek (33%), but if it came down to a fight, Han Solo would have the edge over Captain James T. Kirk (37% vs. 33%), according to the YouGov Omnibus survey taken May 22 - 24, 2013.
Darth Vader also has the upper enemy hand over the Klingons: Americans believe Star Wars (41%) has better villains than Star Trek (24%).
Small percentages of Americans admit that they have dressed up as characters from Star Wars (6%) and Star Trek (4%). However, when it comes to winning the silliest Halloween and convention costume contest, Star Wars wins again over Star Trek, 34% vs. 24%. Of those who have dressed up in costumes from either series, half (51%) say they were complimented on their choices.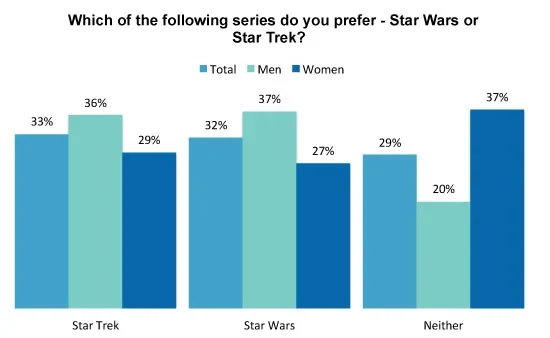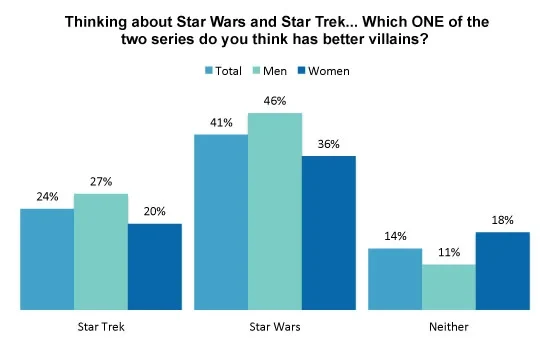 For further information about poll results, and for details about methodology and Omnibus services, please email omnibus.us@yougov.com.