Over a third of Americans have read 'The Catcher in the Rye'. Most liked it, but few read it voluntarily.
Shane Salerno recently came out with a new documentary exposing the hidden life of the notoriously reclusive author J.D. Salinger, but the documentary has been criticized by a some reviewers for making up for a lack of verifiable facts about Salinger's life by speculating on his life and his thoughts. Salinger hid from society after bursting onto the public scence following his 1951 hit 'The Catcher in the Rye', which is considered by many to be a 'classic' work examining adolescence and the loss of innocence.
The latest YouGov research shows that 34% of Americans have read 'The Catcher in the Rye' and for just over half of them (52%) this was because it was assigned to them at school. 27% chose to read it for fun, while 17% said it was assigned but that they read it for fun anyway.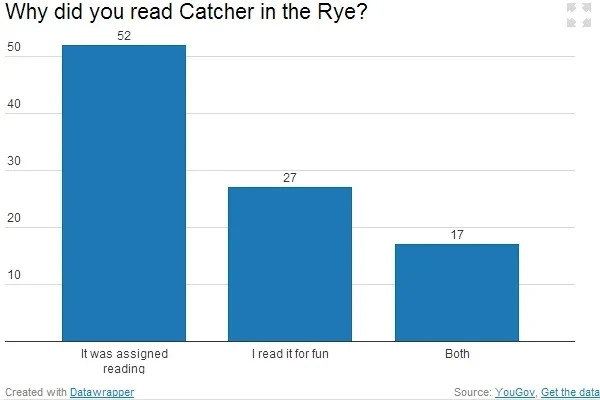 Pleasingly for fans of the author, the vast majority of Americans say that they enjoyed the book, with 61% enjoying it and only 16% saying that they did not like the book. Younger people tended to prefer the book, with 69% of 18-29 year-olds saying that they liked it, compared to 56% of over-65s.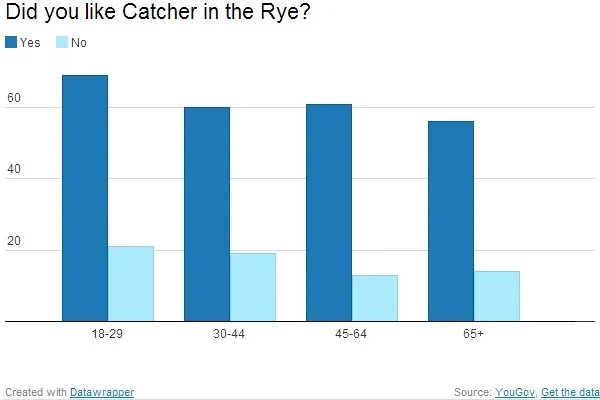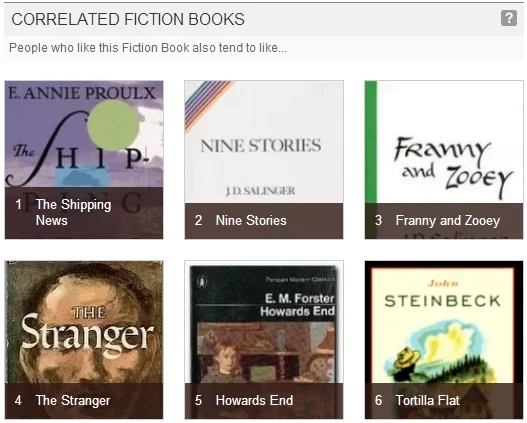 Interestingly, the list of top musicians for Catcher in the Rye readers is headed up by a more recent and markedly less publicity shy group: Coldplay.
Full results can be found here.
Image: Getty.