Americans are more confident that the games in South Korea will be safe from terrorism than they were about the games in Russia
The upcoming Winter Olympics in PyeongChang, South Korea marks yet another instance where Americans aren't sure the International Olympic Committee has made the right choice of venue, but in the latest Economist/YouGov Poll, PyeongChang looks better to most than the cities that hosted the most recent winter and summer Olympics.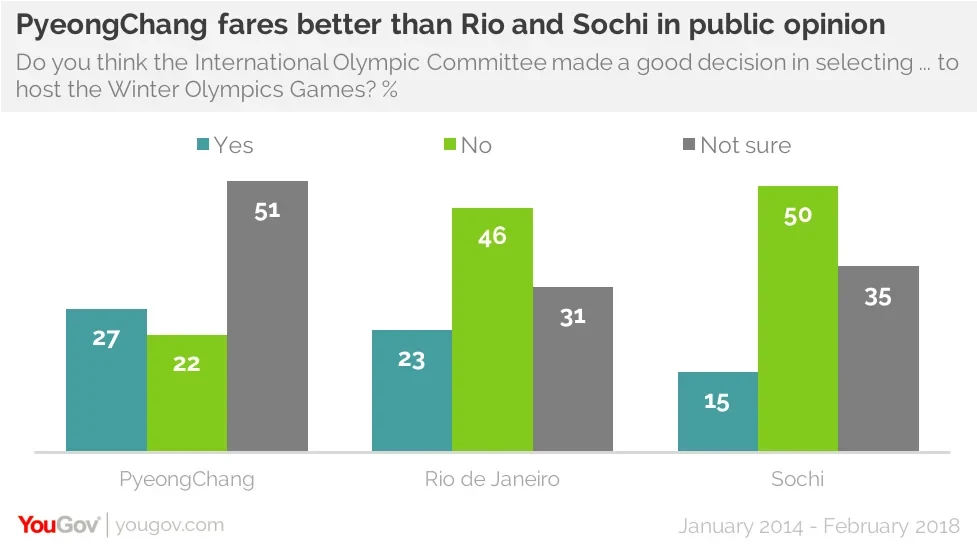 These Olympics will take place just 50 miles from the demilitarized zone between North and South Korea, which may seem frightening to some. That is a different type of controversy from the last two Olympic locations: the 2014 Winter Olympics in Sochi, Russia faced possible terrorist attacks, plus the adoption the year before of the "homosexual information" law, making it a crime to provide information to adolescents about "non-traditional sexual arrangements." Prior to the 2016 Summer Olympics in Rio de Janiero, Brazil, many worried about the possibility of the Zika virus infecting competitors and some athletes chose not to attend.
The PyeongChang games, despite being so close to North Korea, score better. There are gender differences. Men are more likely than women and Democrats more likely than Republicans to say the IOC's decision was a good one. Still, just one in four viewers say they would go in person to see the games if they could afford it.
Slightly more people believe that this Olympics will be safe from terrorism than felt that way about the Sochi Olympics. Just 7% had a great deal of confidence in the safety of the Olympics four years ago, and more than three times as many had no confidence. While evaluation of South Korea's ability to keep everyone safe is mixed, it is more positive than Americans felt four years ago.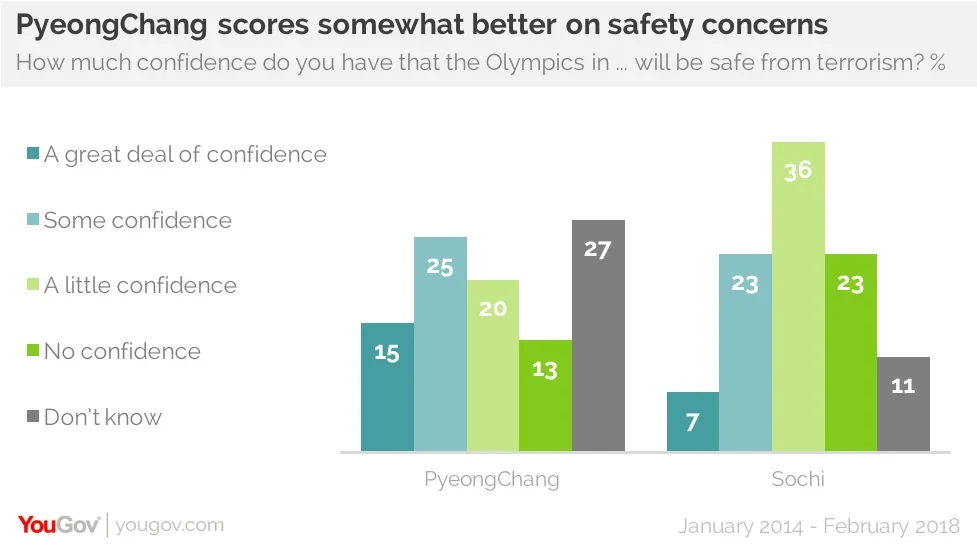 But fewer say they will be watching these games than planned to watch the Sochi Games. Just one in four will watch "a lot" of events. Four years ago, a third said that. Both years, about a third said they would watch "a few" events.
What will they watch? There is one event that stands out as a fan favorite – half of those who will be watching will be watching figure skating. It is followed by events that prioritize speed and danger over grace and beauty – ski jumping, bobsledding and snowboarding.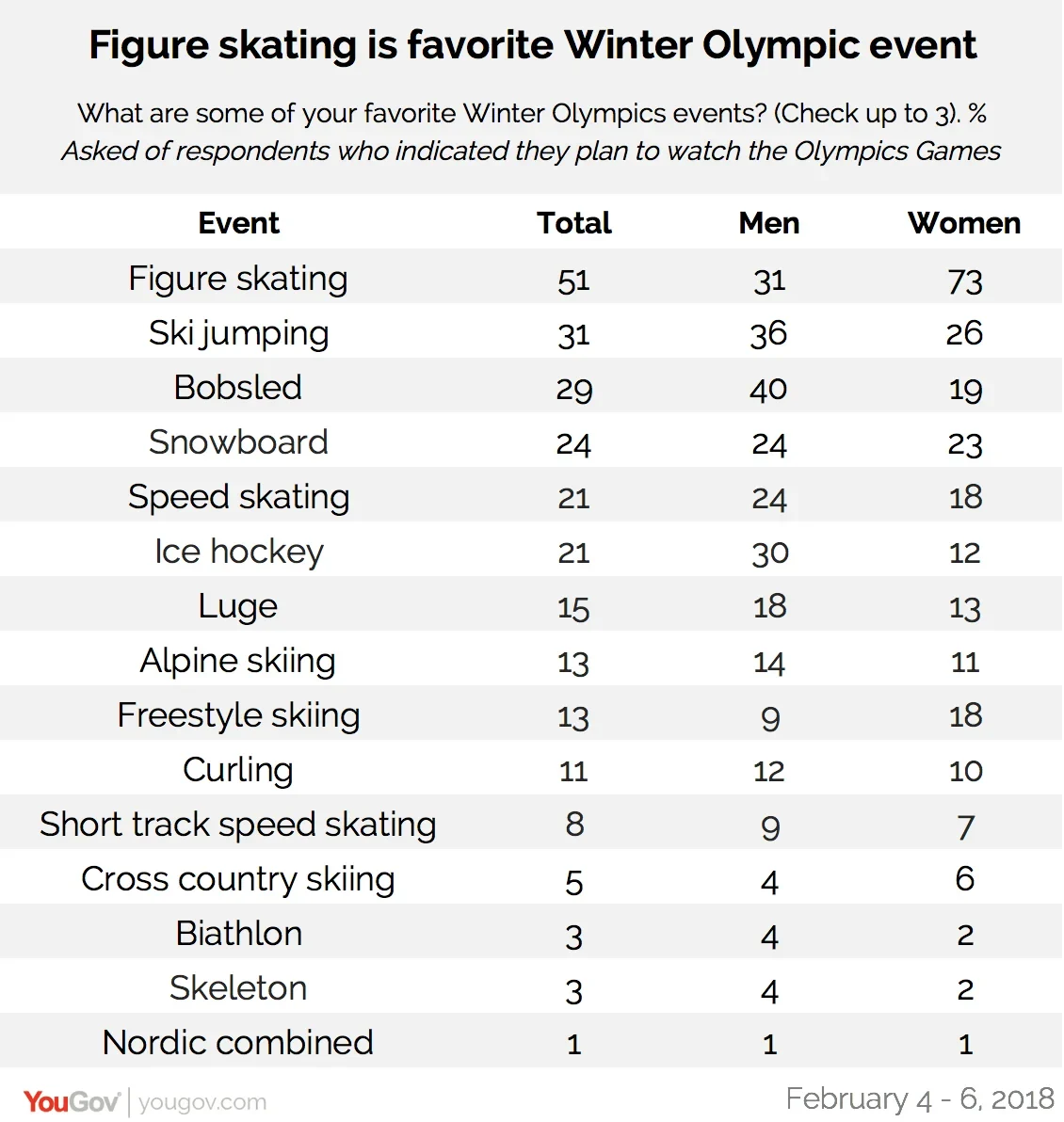 Figure skating is the most popular because it is far and away the favorite winter Olympic sport for women. Three in four select it, nearly three times as many as choose ski jumping. For men, bobsledding and ski jumping rank one and two, followed by figure skating and ice hockey.