Men rate Robinson higher than any other athlete, while women favor Babe Ruth
Baseball may have some increasing competition for the title of America's Pastime, but its stars still rate highly amongst the populace. According to new data from YouGov Ratings, more Americans have a positive opinion former Brooklyn Dodger and civil rights icon Jackie Robinson than any other athlete, dead or alive.
But men and women have different views on athletes. Men also rank Robinson highest, with 79% of men having a positive opinion of the second basemen. He's followed by Babe Ruth (76%), Michael Jordan (74%), Willie Mays (73%), and Muhammad Ali (71%).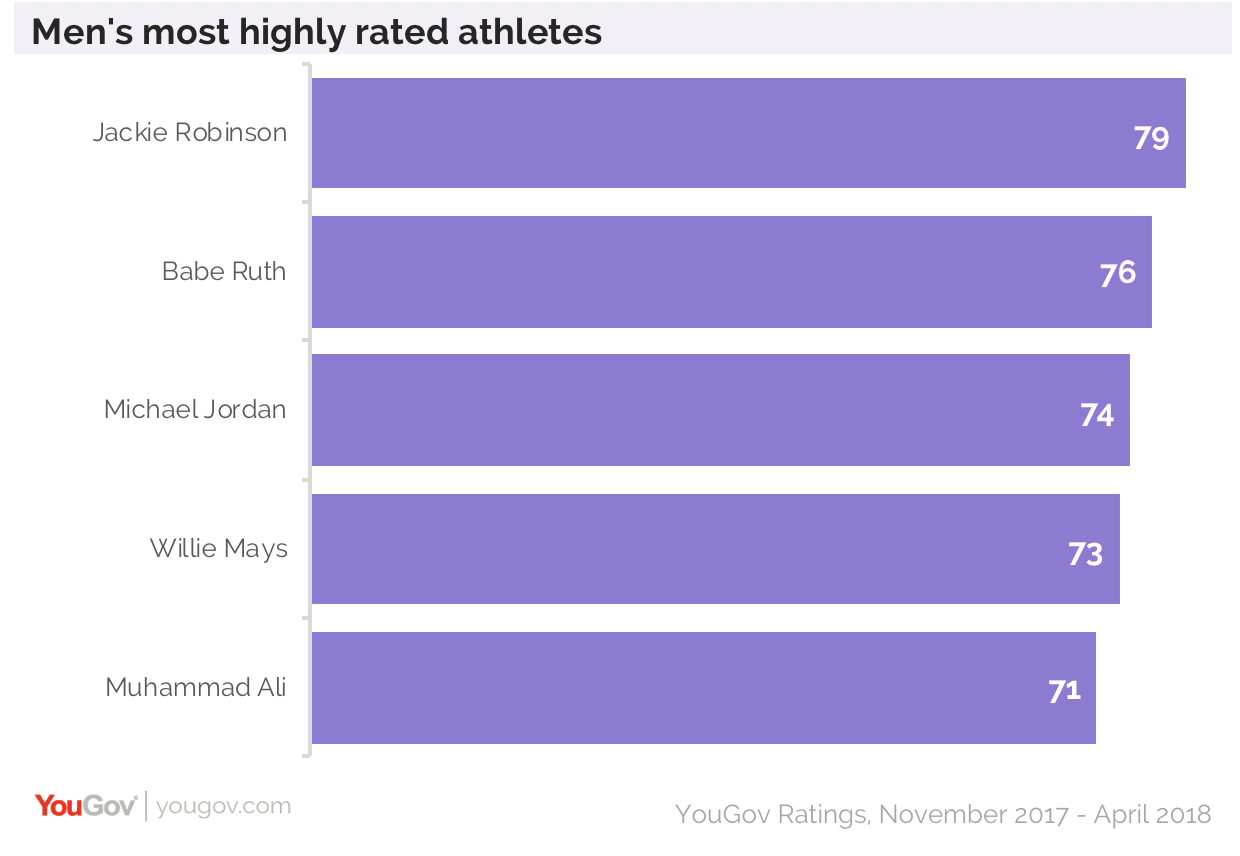 Women, on the other hand, rate Ruth first, with 67% of women having a positive opinion of the slugger. Next on the list is Robinson (67%), Ali (66%), Jordan (64%), and Serena Williams (63%).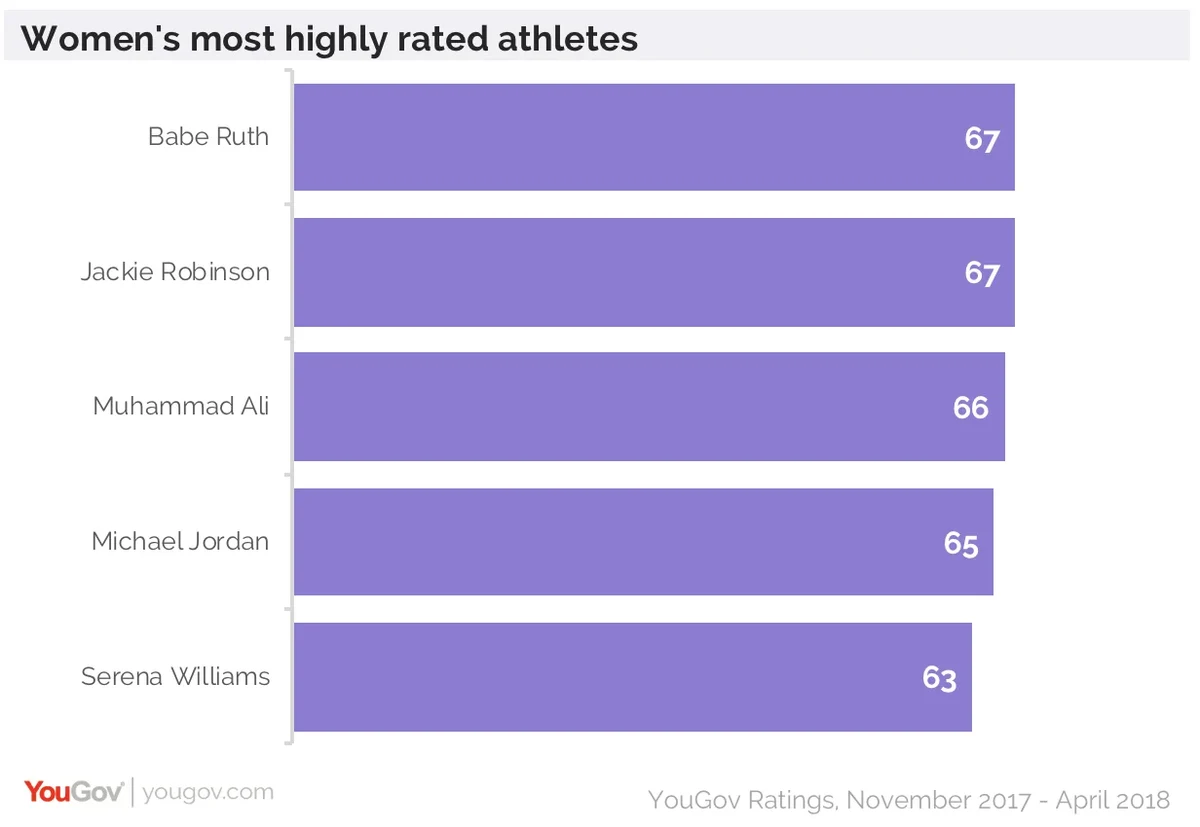 Williams is the highest female athlete for both men and women. While Williams places 5th with women, she places 28th on the list of men's favorite athletes, with 58% having a positive opinion of the tennis player.
Learn more about YouGov Ratings.
Image: Getty