Michael Phelps is the most decorated Olympian in history – but is this enough to earn him the title of 'greatest Olympian of all time'?
He may have won the highest number of medals ever obtained by a single competitor, but as the results of our latest Question of the Day attest, he also has a host of sporting legends to compete with for the accolade.
Members of YouGov's US panel took part on the site this week to deliberate whether or not Michael Phelps' staggering new record made him the undoubted 'great' of Olympic history - and if they wouldn't give him this title, to put an alternate sporting legend forward for it instead.
And our participants were far from easy to please, as it turns out – with the responses from those taking part suggesting that it takes more than the amount of medals to make an athlete truly 'great'!
Here are the 3 most-mentioned athletes named by our Question of the Day participants:
1. Michael Phelps
The Baltimore-born swimmer totted up six gold and two bronze at Athens in 2004, eight gold medals in 2008's Beijing Olympics, and one gold and two silver at this year's London-hosted Games. But Sebastian Coe, chairman of the London Olympics and a gold medalist himself, said: "By his medal tally he is the most successful, but from a personal point of view I don't think he is the greatest."
2. Jessie Owens
Jesse Owens achieved international fame by winning 4 gold medals at the 1936 Berlin Olympics – the 100 meters, the 200 meters, the long jump, and the 100 meter relay team – making him the most successful participant that Games. Perhaps more importantly, Owens competed in Nazi-controlled Germany, where his victory contradicted Hitler's racist ideology on the world stage.
3. Jim Thorpe
Jim Thorpe was a multi-talented polymath of an athlete who won gold medals in Stockholm 1912 for the pentathlon, decathlon and American football – along with being a professional baseball and basketball player. Remarkably, because someone stole Thorpe's shoes just before he was due to compete, he won his medals wearing discarded shoes found in a trash bin.
Who do you think is the greatest Olympian of all time?



"Because of all the medals he has won, and he is very humble about them all." Anon., US
"His consistent victories over 3 Olympics – complete domination of his sport." Anon., US
"As an athlete, he has achieved more than any other since we've been memorializing athletes. His personal life or other accomplishments are yet to be achieved, but I don't think you can trivialize what he's accomplished with his now 19 medals and one more possibility to come." Patty, Phoenix, AZ
"He has had to train on a continuing basis – he has to stay 100% physically. There are a lot of great swimmers in the world – probably more than there are great runners." Mike, Menasha, WI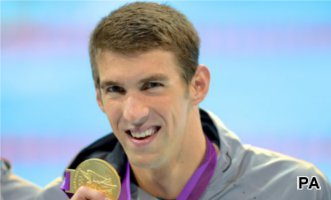 "He holds world records in several competitions." Jacquetta, Reeves, LA
"He is a very good swimmer. He take pride into his swimming. I love to see him compete." Pearlee, Houston, TX
"He is unstoppable and comes from a good egg. He knows how to spread the good fortune he has earned." Antonio, San Diego, CA
"He is very humble and not conceited." Anon., US
"I feel that he has outperformed all other athletes. He went to the games and won the most medals by any one person." Anon., US
"The amount of medals says it all. Along with his dedication." Kaley, TX
"He defied Hitler." JJ., FL
"He did it under the worse of conditions." Gray, Huntsville, AL
"He showed up the "master race"" Gary, GA
"His history against Hitler" Anon., US
"In his day, he WAS the greatest Olympian in any single Olympiad. In my opinion, that makes him the greatest Olympian ever." Doug, Fort Lauderdale, FL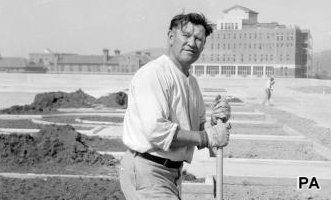 "Just look at all the different things he had to do in order to win the events he was in, he didn't do just one event, like swimming" James, Joliet, IL
"His records as an athlete and as an Olympian" Bill, Bangor, MI
"He excelled in 10 events" Alan, Jamaica, NY
"He didn't have modern training methods. Just God given talent and incredible heart. Patrick, West Chester, PA
"He was a great person who did things for everyone." Jerri, US