New data from YouGov Profiles shows that young people aren't the only ones streaming TV shows online
After the recent flurry of digital NewFronts and network upfronts, where marketers buy advertising time on upcoming shows and programs, the battle continues to rage between emerging internet channels and traditional television. Is this the year that advertisers will move decisively away from broadcast toward internet channels?
As much as things change, the central question remains the same: Which partnership will produce the greatest return on investment?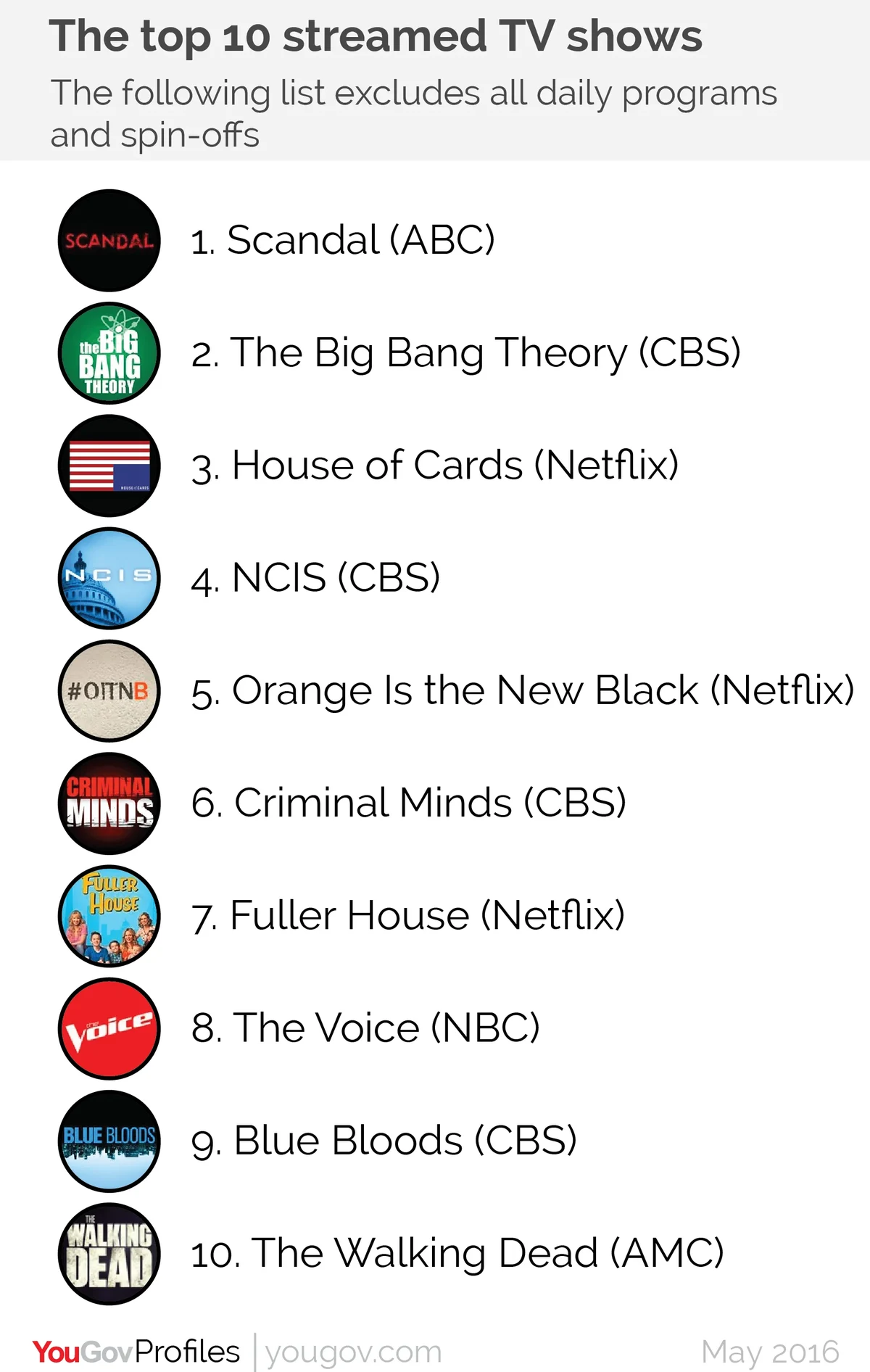 New data from YouGov Profiles can help find the answer. Using our recently released TV survey — which measures the shows people watch, the time of day they watch them, and both the devices and services they use to watch them on — we can paint an accurate picture of people's shifting viewing habits. This includes everything from broadcast television to Hulu, official apps to illegal websites, early morning live-viewing to late-night streaming.
We've compiled a list of the top 10 most streamed shows over the past few months across all platforms. It's a mix of political dramas, family sitcoms, reality competitions, police procedurals, '90s nostalgia, and zombies.
When we break down each audience by age group, as shown in the chart below, it's clear that the list is not confined to millennial shows: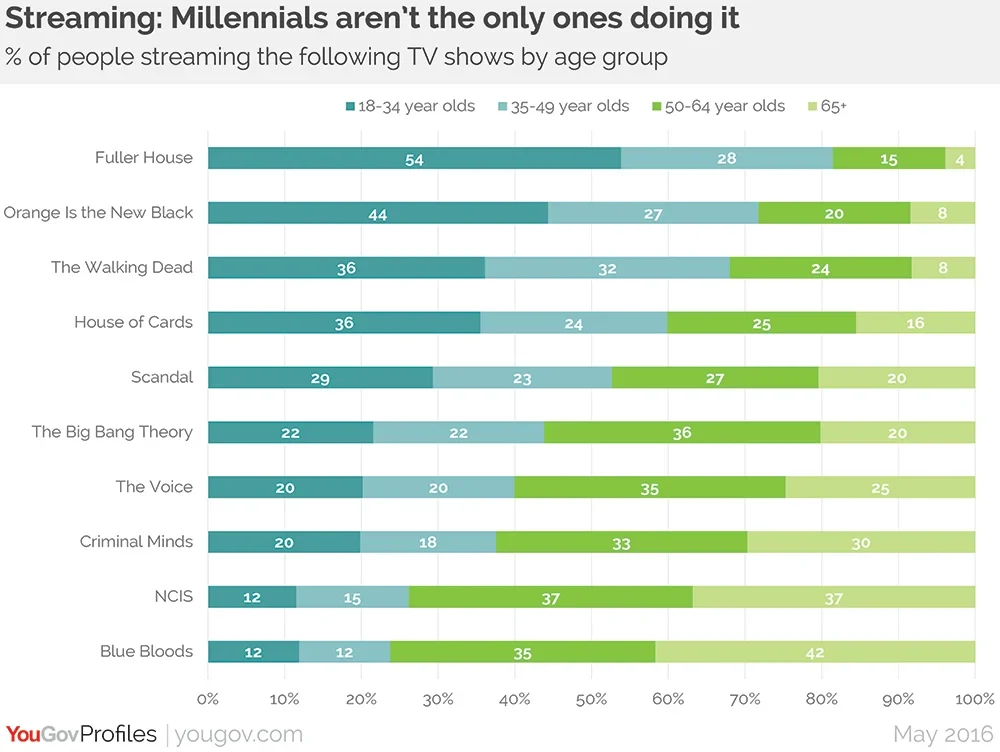 Although millennials aged 18-34 make up a bulk of those streaming the original Netflix series Fuller House, Orange Is the New Black, and House of Cards, viewers of half of the top 10 streamed shows skew older. Indeed, over 50% of people streaming The Big Bang Theory, The Voice, Criminal Minds, NCIS, and Blue Bloods, which stars Tom Selleck, are 50 years old or older.
People's television viewing habits are evolving in tandem with the options available to them, regardless of age or stereotypes.