A third of both Hispanics and parents of under 18s regularly use group chats throughout the day
The latest research from YouGov Omnibus shows that group chats are no longer the domain of those who grew up in the digital age. Older Americans are also using them to keep up with friends, family, and colleagues

The data shows that by the end of 2018, more than half (57%) of Americans aged 55 and over used group chats. This is a 14-point year-on-year increase on 2017, when just 43% did.



YouGov's research shows that seven in ten (70%) Americans use group messages – either through text or online messaging applications. This marks a seven-point increase from 2017, when when 63% of Americans used them.

While those aged 55+ show the greatest increase in usage, other age groups also show are also getting more into group messaging. There was a six point increase among 18-to-34-year-olds (from 79% in December 2017 to 85% in December 2018), while 35-to-54-year-olds show a similar trend (rising from 68% to 72% over the same period).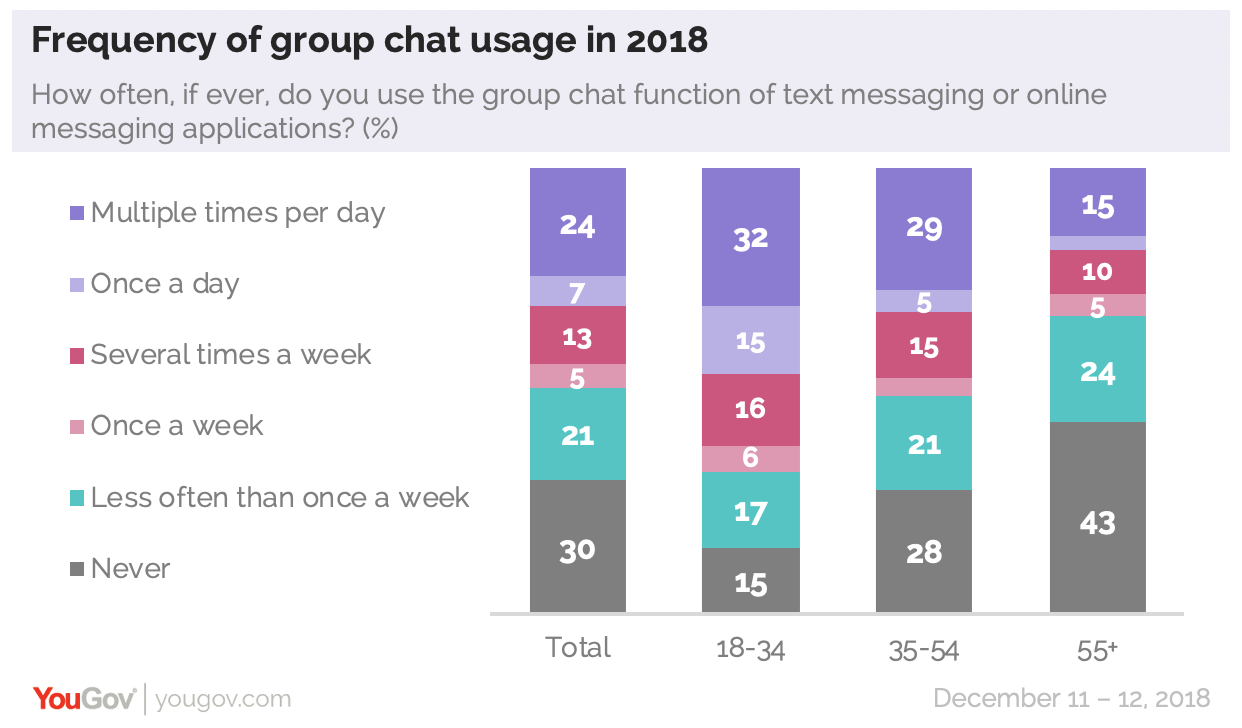 A look at today's power user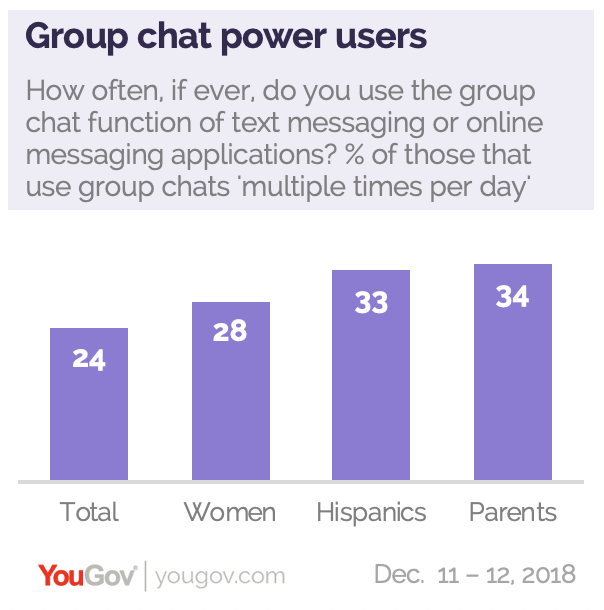 s - those who use group chats "multiple times per day" - show they are more likely to be women (28% use group messages multiple times a day vs. 20% of men), Hispanics (33% vs. 22% of whites), and parents of children under the age of 18 (34% vs. 20% of non-parents).

Group chats are also seeing greater use in the workplace - particularly among younger employees. In the past year, there has been a six-point increase in people using group chats to communicate with coworkers on a daily basis (28% to 34%), with younger employees in particular especially likely to use group chats at least once a day (36% to 44%).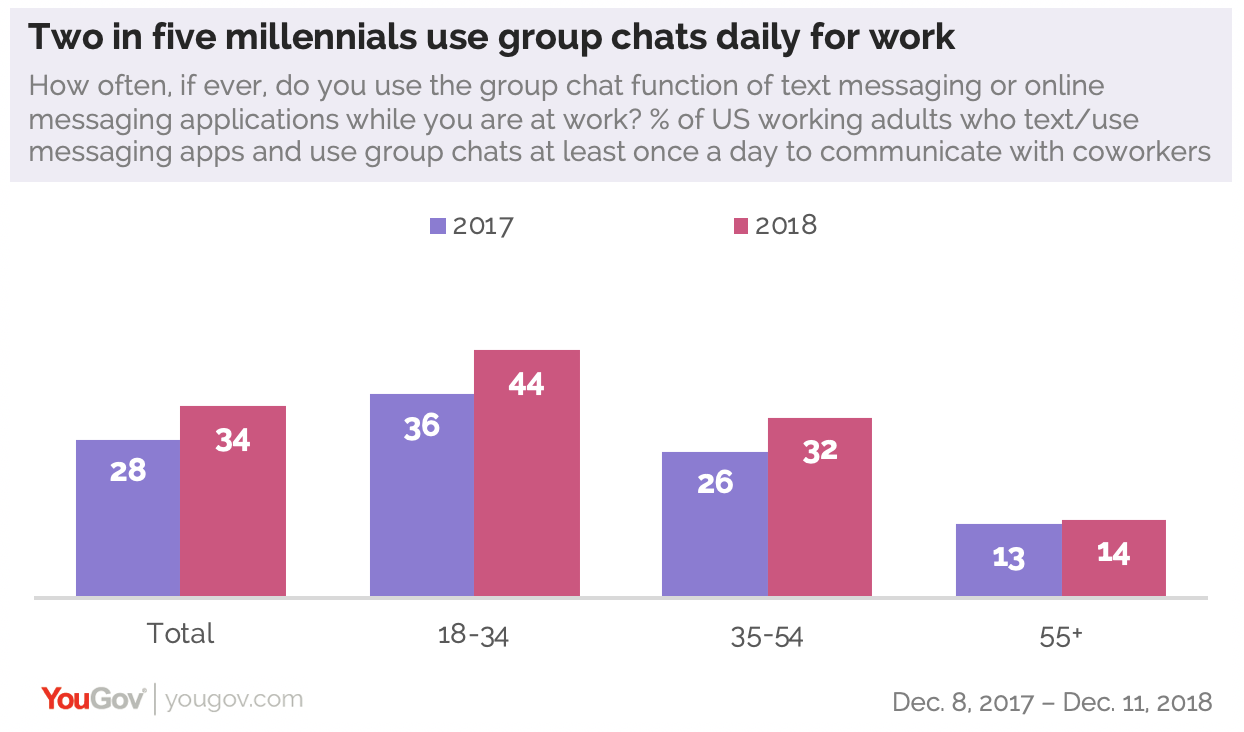 Read the full results from the 2017 and 2018 polls here

Learn more about YouGov Omnibus

Photo: Getty