Apple's credit card will likely appeal to core customer base, but might take a bit to catch on.
Apple has launched its own credit card using Goldman Sachs as the issuing bank and Mastercard as the payment network. The Apple Card is a physical slice of titanium that can work as a traditional credit card, but is optimized for use through an Apple device.
Apple Card is only available to those who own an iPhone running iOS 12.4 or later, meaning this latest offering is only on offer to existing customers - those who are most likely already fans of the brand.
But is Apple Card just a product for diehard Apple fans? Or is it a serious contender in the growing fintech industry?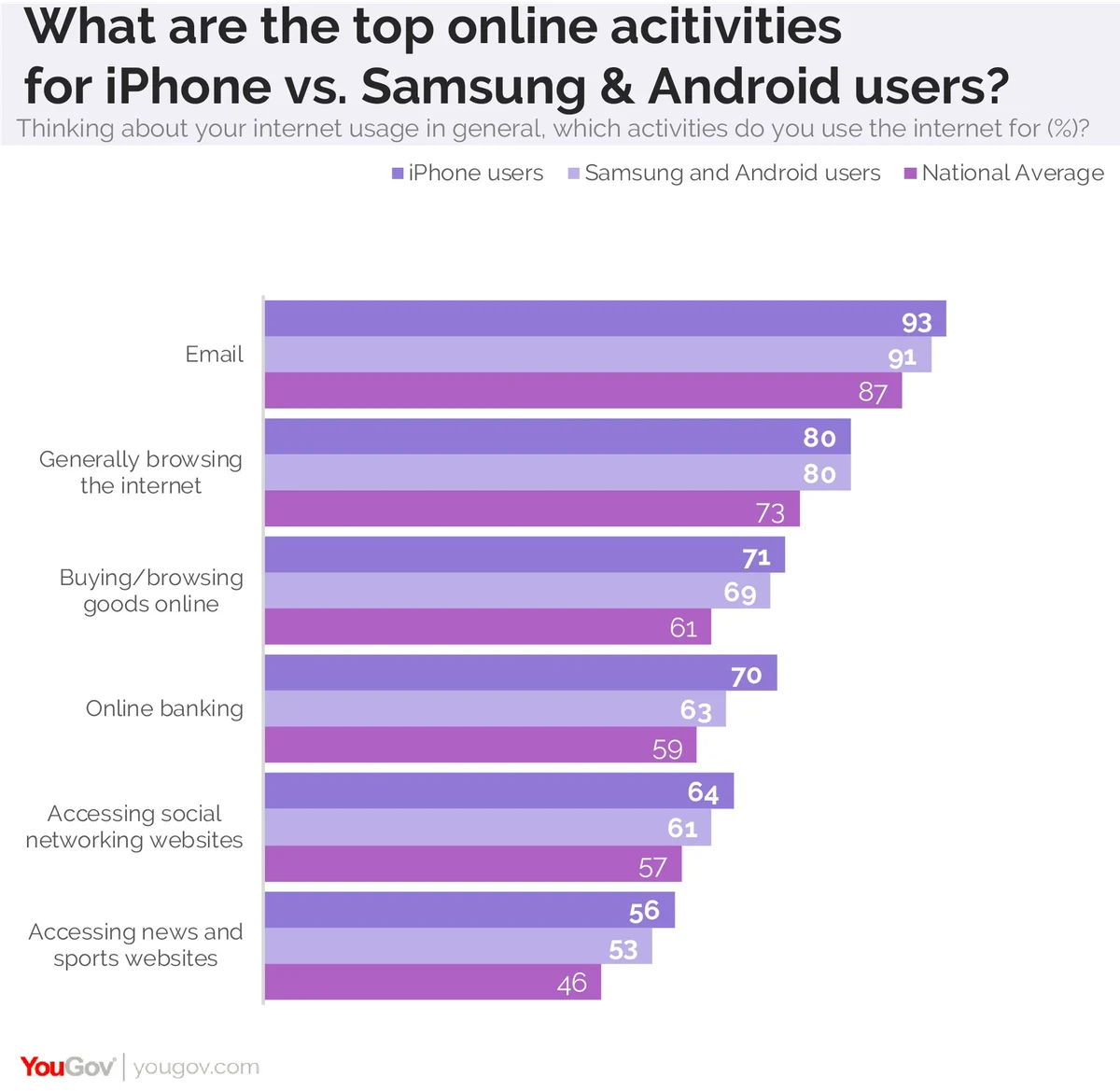 YouGov Plan and Track data shows that those who own an iPhone like to check their accounts regularly. It's the fourth most popular online activity for just about everyone, but iPhone users are more likely than other phone owners and the general public to check in on their funds with regularity.
Similarly, iPhone users expressed less discomfort with the idea of doing their banking online .
iPhone owners are trusting of less traditional banks and are generally savvier with their spending. Almost half prefer to have more than one bank account (49%) and more than a quarter often move money around to different accounts in order to trick themselves into spending less (27%). Additionally over half say that they trust banks and building societies (51%) while 15% of this group have never interacted with their main current account provider by visiting in branch.
The data suggests that those who already own Apple products are likely to consider using an Apple financial product as they already bank predominately online and check their finances regularly. But Apple users in the United States aren't exactly early adopters.
It may take time to see if the Apple Card catches on even among the most hard-core of Apple fans because they're actually a little less likely than users of competing phone brands to have an interest in the latest products (53% vs 56%) and less likely than other phone users to actually be the first to get products (33% vs. 38%).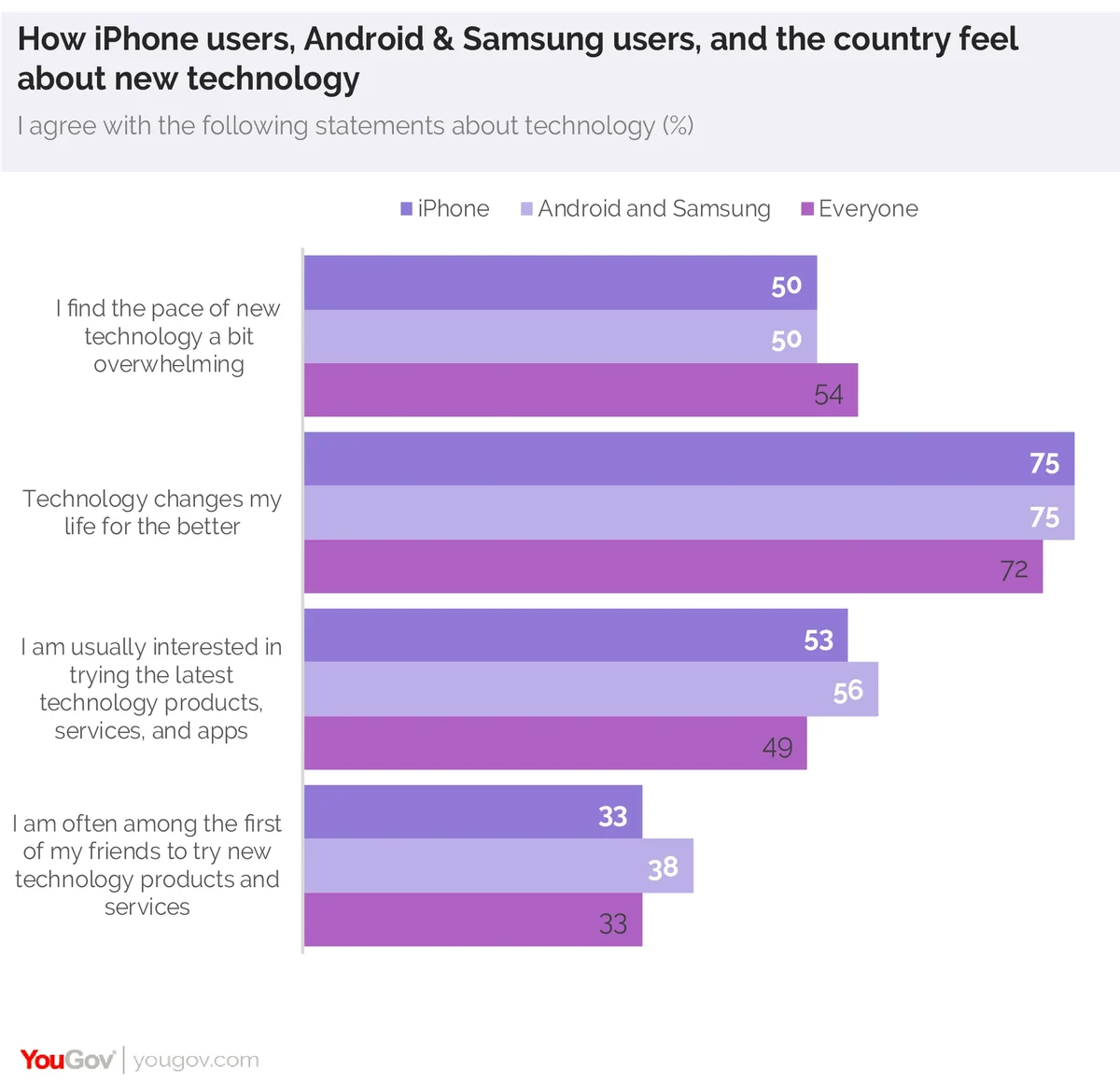 Methodology: The YouGov Profiles data cited above was taken in September 2019. Our sample of iPhone users includes more than 8,500 responants. Our sample of Samsung and Android users includes more than 3,800 respondants.
Photo: Getty
Want to make your voice heard? Join our panel.