Maybe you bought a mobile device for practical reasons – to keep up to date and be easily contactable on the move. But sometimes what makes a gadget like a smartphone or tablet really worthwhile are the added extras – quirky and ingenious apps that make your life easier or that bit more fun.
We asked some YouGov panelists who use apps to tell us what their favorite downloaded apps are, excluding the ones that come pre-loaded onto their device. We find out that for some smartphone users 'working from phone' has become the new working from home – and respondents are using their devices to check anything from the latest stock prices to the calorie content of restaurant food. Here is a selection of apps from the download market these YouGov-ers find most useful.
Ignoring the apps that come standard on your device, which downloaded app do you find most useful, or use most often?
"MyRadar keeps me completely up to date weather for wherever I am." Debbie, Covington ,GA
"I use Flashlight to navigate my house rather than turn on lights all the time." Renee, Austin, TX
"eBay App – it's easy to search, sell, buy, do almost anything you can do on the regular site on the app. I love it." Derek, Flowery Branch, GA
"Weight Watchers is very helpful in tracking my food while I am out of the house. It also helps me calculate the number of points a food is before I commit to ordering it." Anon., US
"Weatherbug – Ability to show local and other area's weather as well as stream radar images. Useful for radar." GF, Cedar Park, TX
"The Weather Channel gives me the temp outside my house, not the official one at the airport 20 miles away. Also lets me check temps where my children and grandkids live." Anon., Las Vegas, NV
"I use the Weather Channel almost every day, makes things easier to plan if I know how the weather is going to be" R.P., Cumberland, MD
"The Smart Office App is very useful to view documents on the move, edit them and along with the Dropbox account is connected which allows me to keep mydocuments consistent." Anon., US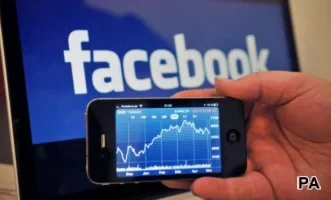 "CNBC Real Time App – I get up to the minute stock quote and could read the latest news on the ticket." Anon., US
"Gas Buddy – Wherever I am I can find the cheapest gas." Anon., US
"Clear Sky Droid and Google's Sky Map – I like the Astronomy apps the best because I don't take my telescope out every somewhat clear night but still get to look at the sky." John T, Astoria, NY
"Pulse allows me to read all my favorite websites (news, hobbies, etc) from one app and have it synced across all my devices." Z.B., US
"Facebook organizes my social life, and provides directions and details when I go to parties." Anon., MA
"Flipboard – it has a good interface. News and articles I'm interested in. It syncs with pocket." Anon., US
"K-9 Mail – It works. The phone's email apps don't." Dominic, Santa Fe, NM
"Spotify lets me play my music without necessarily storing it all on my SD Card." Michael R., Chillichote, OH
"Reddit – I love looking at pictures." Hunter, OR
"Listing my rental properties on Craigslist App fast and easy and best of all FREE." Louie, Chesapeake, OH
"I fall asleep to Pzizz sleep app nearly every night. I was insomniac for several years and have been able to reverse that." Ann, Huntersville, NC