Every holiday season, in our respective households eventually comes the question, "What do you want for a holiday gift?" And the answer is always the same, "I don't know." This holiday season the question is particularly acute: more money will be spent on gifts, more emotion is being poured into gifts, and people feel they have earned a special gift, especially from their significant other. How they will handle these issues will make this an unusual holiday season.
There are a couple of things in the background that you need to know: first we are forecasting a 10% increase in holiday gift-giving budgets and the top earning families—the One Percenters—are looking to spend over 20% more than they spent last year. In fact, our holiday forecast across the whole US population is up 10% for the average household, and 65% of our affluent respondents are looking to buy gifts that have lasting and enduring value. This is because 79% believe that gift giving is a rewarding way to show people how much they care about them.
Needless to say, the search for the perfect gift, while important, is also a bit of a dilemma. We asked men what they intend to give their spouse and we asked women they what they intend to give there husband. Then we asked each respondent what he or she want themselves.
What he/she wants ≠ what he/she gets
Every year, analyzing the results produce a lot of good humor around the office because, for the most part, men and women usually miss the mark: they can't forecast the gift dreams of their spouse. For example, women are four times as likely to buy men fragrances or male cosmetics as there are men who want them. Women are three times as likely to buy men jewelry as there are

men who want jewelry (and according to our data, ladies, if you choose to buy a man jewelry, go with a watch). On the other hand, men are twice as likely to want fine liquors, fine wines, or a gift card to a specific retailer as there are women who intend to give them those items as gifts.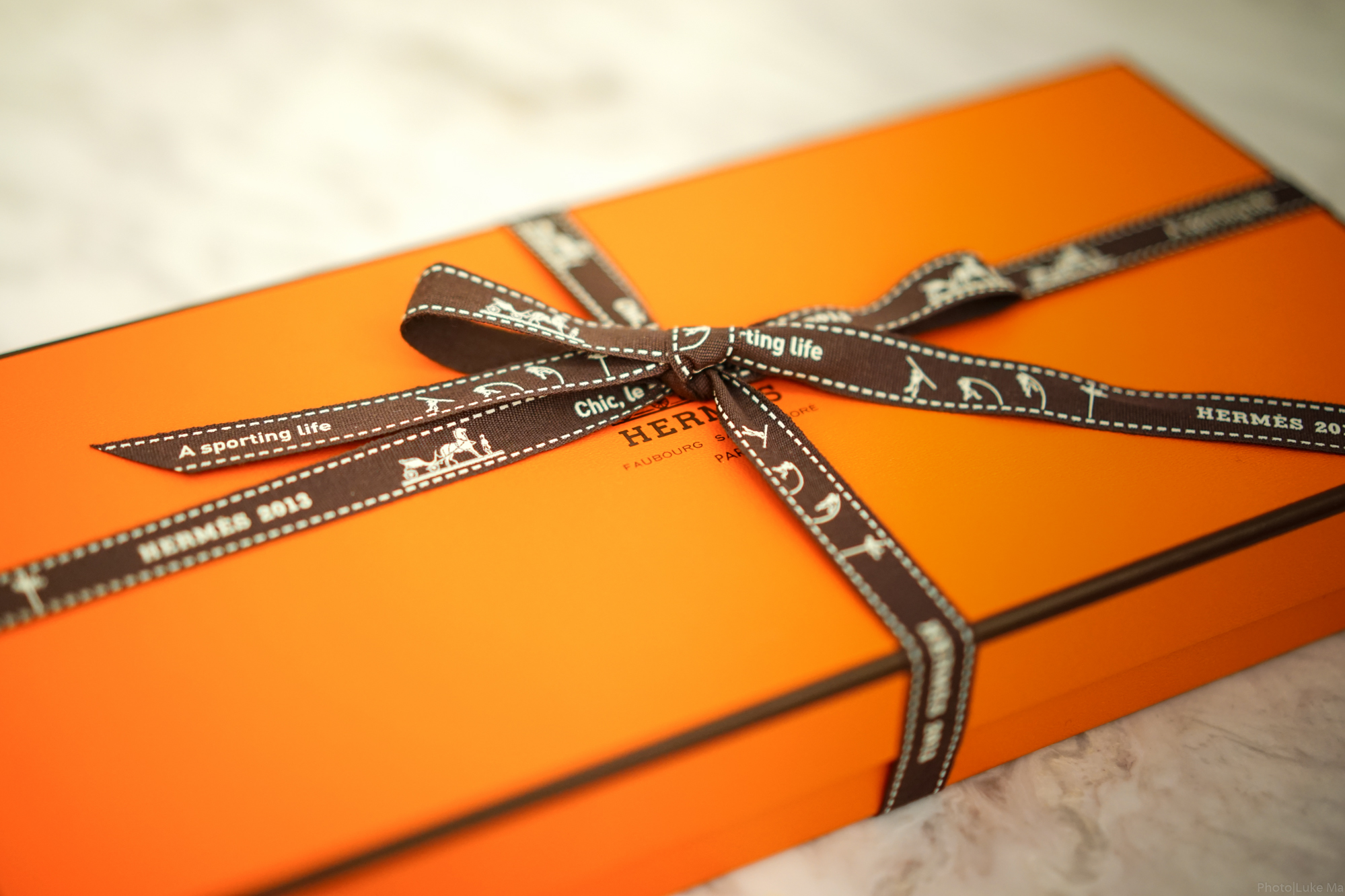 Men are 20% more likely to give a fashion item as a gift than women who want that from their spouse, and not enough men (50%) are giving their wives the gifts of gourmet foods, handbags, spa treatments, gift cards, and books that women want.
In other words, there is a real vacuum between the things people want and the things they are getting from their spouse. We suspect this applies to children as well. We know our children ask us the same question every year and our answer is socks, a tie (or something equally mundane), or really, nothing at all. But the point is we are not really interested in receiving "stuff" anymore, rather, we'd prefer gifts that express the warmth of the relationship we have with our spouse or our children.
The recession's waning - yet stubborn - impact
It's interesting to note what people are intending to do to overcome this dilemma. The recession changed the way men and women shop. They've become resourceful, independent of persuasion, and financially responsible. While it is true that this is the first time since the recession that holiday gift giving is up across the board, the pattern of that giving has changed to reflect with the desire to be resourceful in giving gifts while being mindful of a budget. That said, 21% of men and women with children under the age of 18 are looking to splurge on a holiday gift for their spouse. This number has risen steadily since the recession, up from 9% in 2012. It is clear that people are not looking at the size of the haul under the tree, but rather the quality of a wonderful gift that expresses real meaning—a thank you for managing to keep the family in great shape through all the turmoil of the last eight years.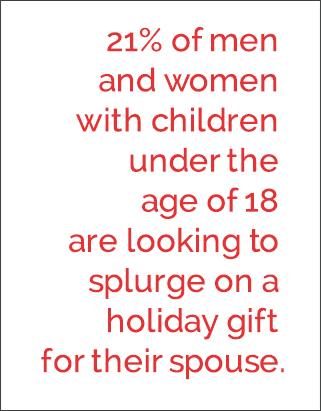 Furthermore, when taking into account the predominance of risk outside the family, from social conflict to disease to geopolitical strife, in addition to a recovery that doesn't quite 'feel' like a recovery to the affluent – despite evidence that the American economy is in fact improving - we've noticed another interesting phenomenon. People are being self-indulgent as a reward for their success in girding their household and family against risk.
The question we ask our respondents is not whether they are shopping for themselves while gift shopping for others (they are!), but specifically whether they are buying a gift for themselves. 45% of our affluent respondents, up from 36% in 2012, say that they are buying gifts for themselves.
The things they are buying for themselves are not the things they expect from the spouse. What they are buying are the things they don't expect; the things that reward the hard work it takes to thrive in this economy. They buy themselves gifts of wonder and enchantment: 33% are purchasing jewelry or watches (up by 65% since 2012), 25% are purchasing gourmet food, fine wine or spirits (up by 56% since 2012), 20% for fragrances or cosmetics (up by 122% since 2012), smartphones are up by 44%, art is up by 1,300%, travel is up by 83% and 11% of affluent and wealthy shoppers who are giving to themselves are doing so with a gift to charity, which is up by 175% since 2012.
What a wonderful conundrum: more often than not, men and women fail to give their partner what they want, but financially savvy families are making sure they are getting the reward they deserve by shopping for themselves. I guess if you can't resolve the conundrum with open communication about what you want, you can take care of it yourself, indeed.
Dr. Jim Taylor is a vice-chairman and Cara David is a managing partner at YouGov, the international market research firm.
Jim and Cara are also authors of the Survey of Affluence and Wealth, an annual study luxury consumers' mind-set, the way they make decisions about the things they need, their ambitions for price containment, and the way information from advertising, digital resources, and salespeople is used to make well-founded family purchasing decisions.
The Survey of Affluence and Wealth in America is published by YouGov and Time Inc.