Distrust of government statements on climate change crosses party lines
On November 3, the federal government released its latest report on climate change. The report's executive summary states that, "...based on extensive evidence, it is extremely likely that human activities, especially emissions of greenhouse gases, are the dominant cause of the observed warming since the mid-20th century."
A new poll from YouGov suggests that 47% of Americans agree to some degree with the report's findings in regards to human activity being the dominant driver of global warming. Among Democrats, 43% agreed strongly while only 16% of Republicans shared the same opinion. Though the report on climate change was released by a Republican White House, a total of 42% of the party's respondents disagreed to some extent with its primary finding – 19% strongly so.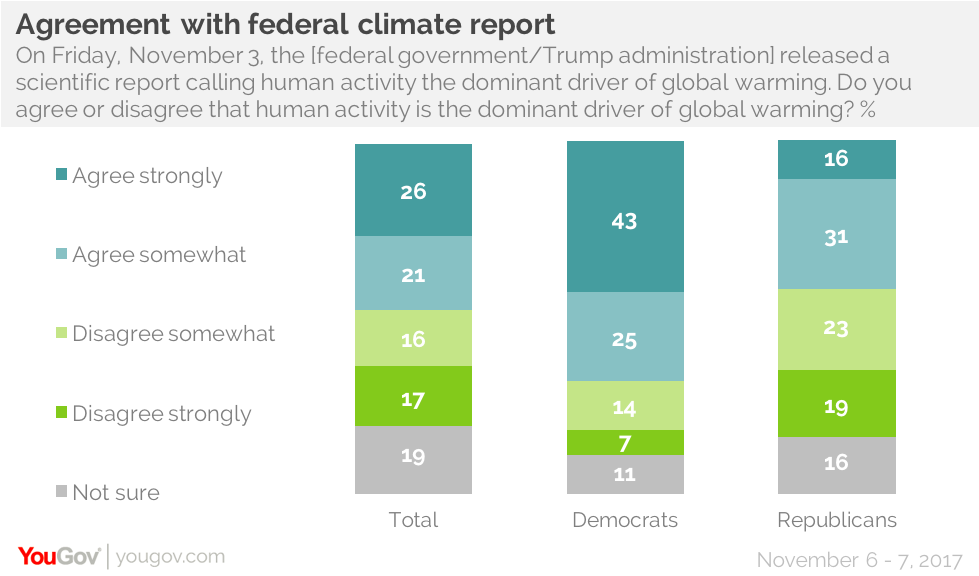 There was greater agreement across parties over a general distrust in what the federal government under President Trump says about climate change. Nearly 2 in 5 of all respondents said they do not at all trust what the current government says about climate change. For both Republican and Democratic respondents, 'no trust at all' was the most common stance, with 26% and 51% respectively.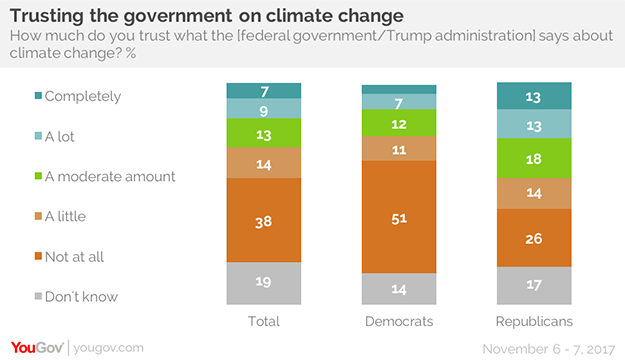 For more results on the climate change report, read the toplines or full tab report.