Overall, the Mustang is the car America rates the most highly
Carmaker Ford announced this week that it's eliminating many of car models, focusing instead on trucks and SUVs. But one of the few it's keeping is the car model that Americans give the highest rating – the Ford Mustang.
According to data from YouGov Ratings, 64% of Americans have a favorable opinion the Mustang. The next most popular cars are the Honda Accord (62%), Toyota Camry (61%), Honda Civic (60%), and Toyota Corolla (58%).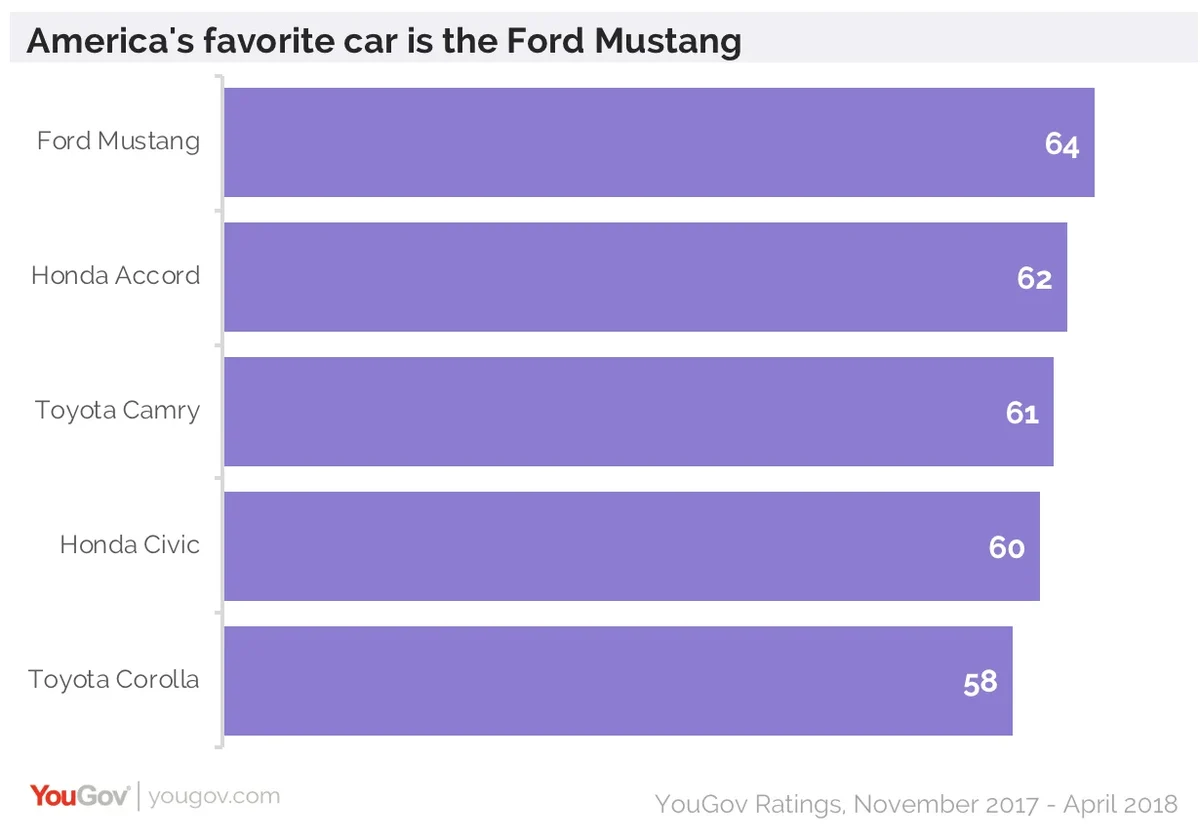 But like many things in American life, there is a partisan split. While Republicans give the Ford Mustang the highest favorable opinion with 68%, Democrats give the Honda Accord the top spot, also with 68%.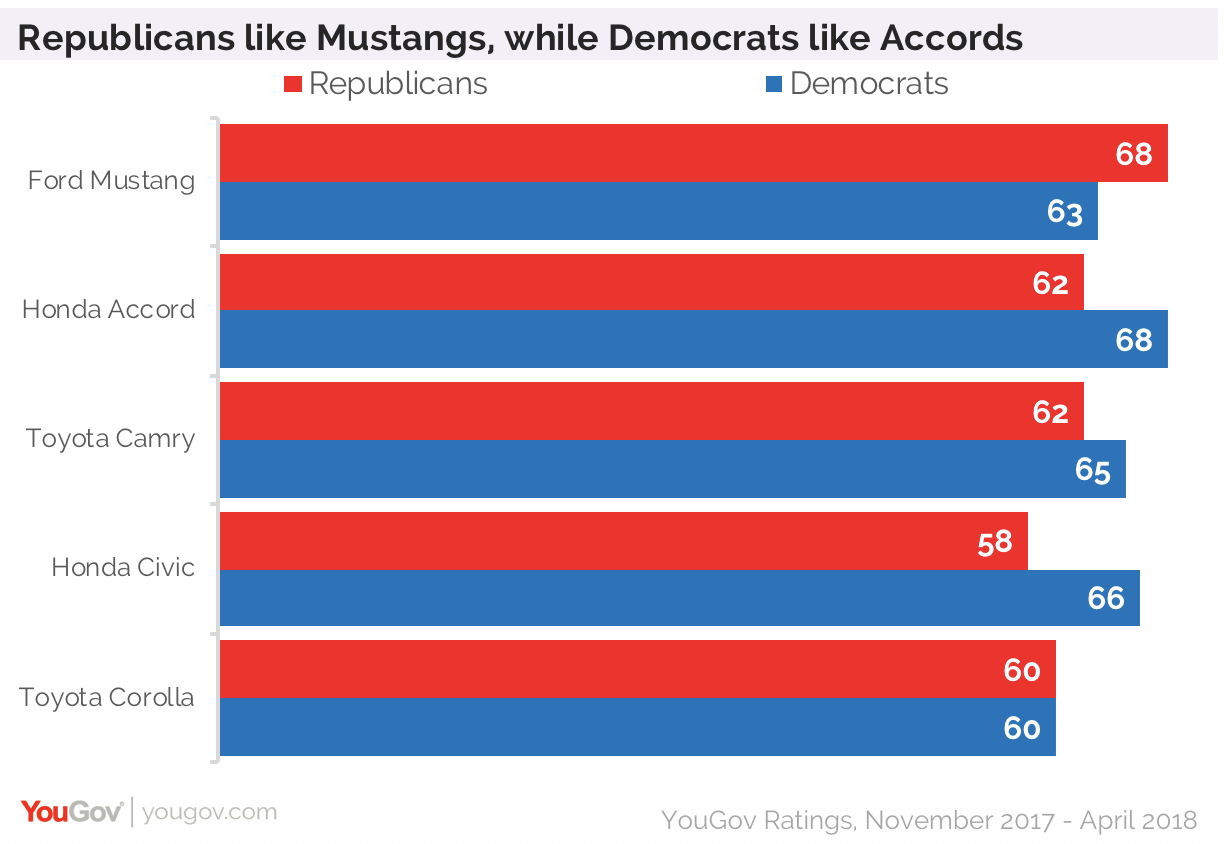 Learn more about YouGov Ratings.
Image: Getty