Seven-in-ten affluent auto consumers are interested in vehicles with a driver override system
Navigating the multitude of automobile brand choices is often a complicated decision for the U.S. affluent auto purchaser. The design of the vehicle, safety, comfort, and of course price come into play as the decision draws near. But for many, it is the latest in technology that may cause a person to choose one brand over another.



Data from the YouGov Affluent Perspective shows that when looking at interest in specific types of technology, a clear preference emerges. U.S. affluent auto buyers show the most interest in technology that enhances safety, security and convenience. Just under seven-in-ten say they are interested in vehicles with driver override systems, while roughly six-in-ten show interest in remote vehicle shut down and active window displays.

Two-thirds of the U.S. affluent are interested in connected mobile apps—allowing the driver to control car features from their mobile device. More than half say they are interested in access to the vehicle through biometrics.



Despite all the breakthroughs in automotive technology, there are those who just simply want to drive. Forty-five percent of the U.S. affluent agree that the integration of new technology is taking away from the driving experience – the very reason why many gravitate to luxury in the first place.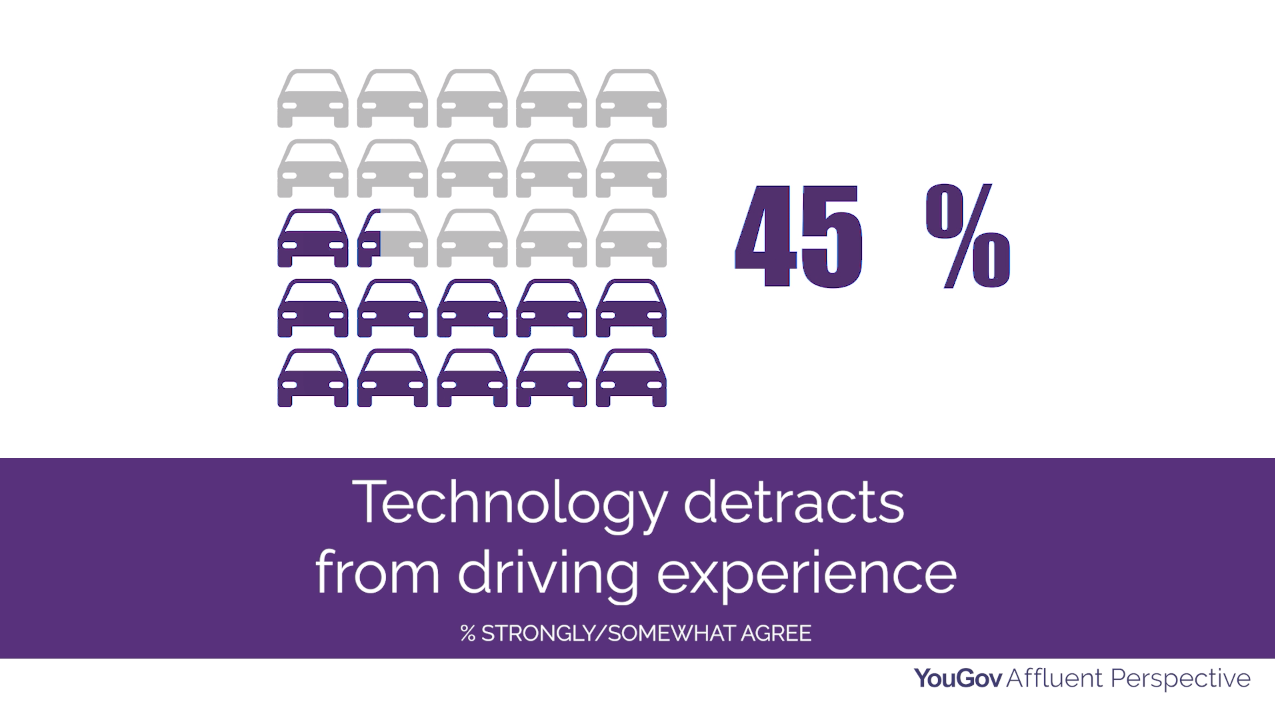 Learn more about Affluent Perspective