The way people shop for and think about food has a lot to do with their personal philosophies about health, the environment and where that food comes from. Many of these philosophies take seed in concern, ranging from the impact of buying certain food items to whether or not buying high quality foods is worth the money spent.

Trends tend to be dictated by younger generations—and the direction of food culture is no different. A recent study conducted by YouGov for Whole Foods Market reveals that Millennials are becoming increasingly careful in how they shop for foods: 60 percent of US adults aged 22- to 37-years-old say they are more concerned about food additives and growth hormones now than they were five years ago.

What could be driving the appetite for organic foods?

According to YouGov research, one in two Millennials (51%) indicate they are buying more organic products now than they did five years ago. Older Millennials (aged 33- to 37-years-old) and Millennial parents are especially likely to say they are buying organic more often now (60% and 57% respectively).



These two groups are likely driving the surge in interest for organic products, particularly since they tend to be more acute to factors such as food additives, growth hormones, and food labeling. In each of these instances, older Millennials and Millennial parents prove to be more concerned–and shrewd– in their food buying habits than Millennials are as a whole.

Millennials place their dollars behind high quality foods and responsible sourcing practices

Eight in 10 Millennials (80%) agree that when it comes to buying food, quality is important to their purchase decision. This appears to directly impact how they spend their money: 68 percent of Millennials agree that they are willing to spend more for high quality food products. To put this into context of the other ways Millennials may be spending their money, 69 percent of this group say they spent more money on food than they did on travel last year.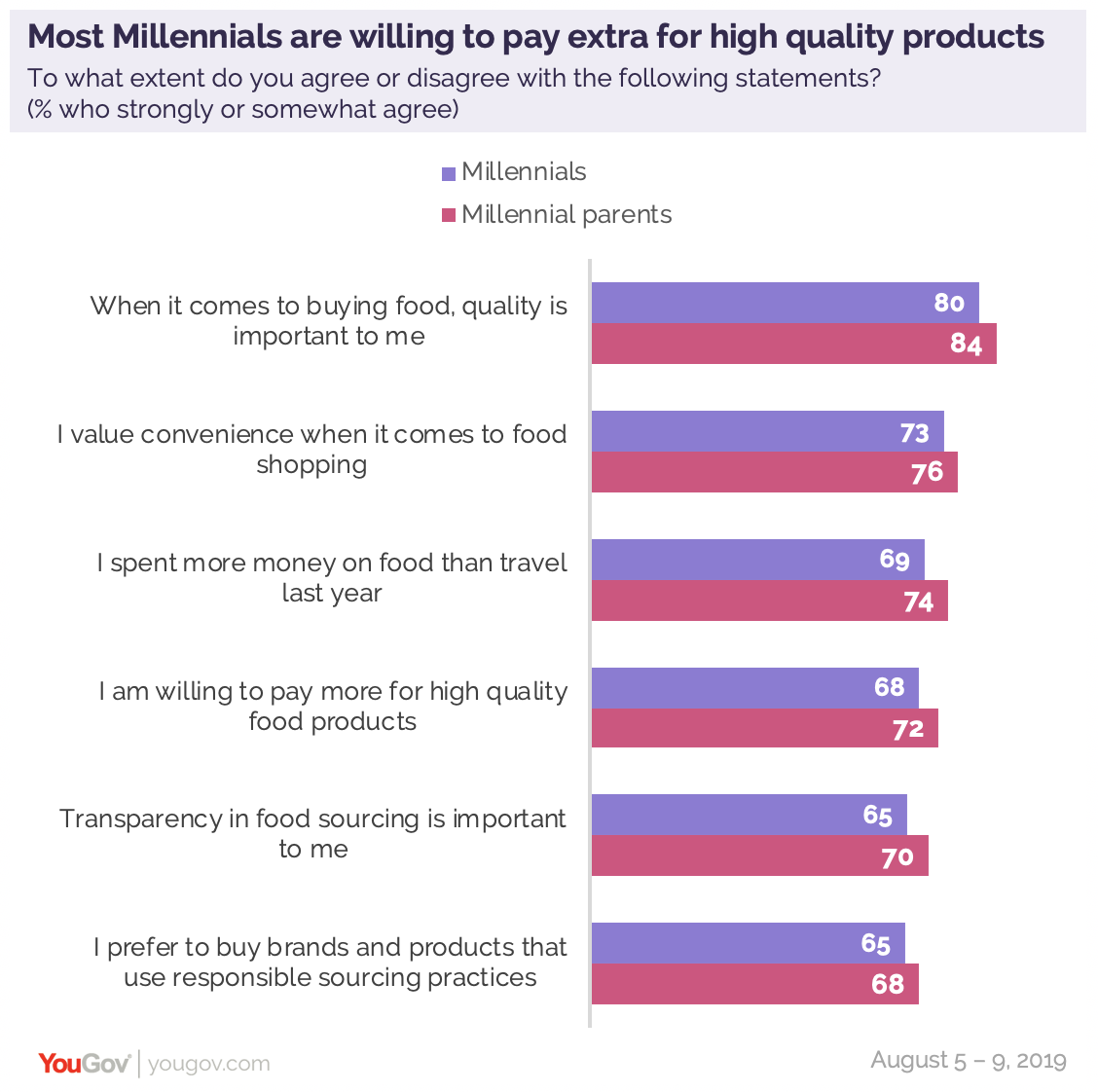 This emphasis on quality goes hand-in-hand with another aspect of food shopping: how food products are sourced. More than six in 10 Millennials (65%) say that transparency in food sourcing is important to them and the same number (65%) say they prefer to buy from brands and products that use responsible sourcing practices. In each of these statements, more Millennial parents expressed that it was important to them that food products be sourced in a responsible and transparent manner.

Other insights from the study: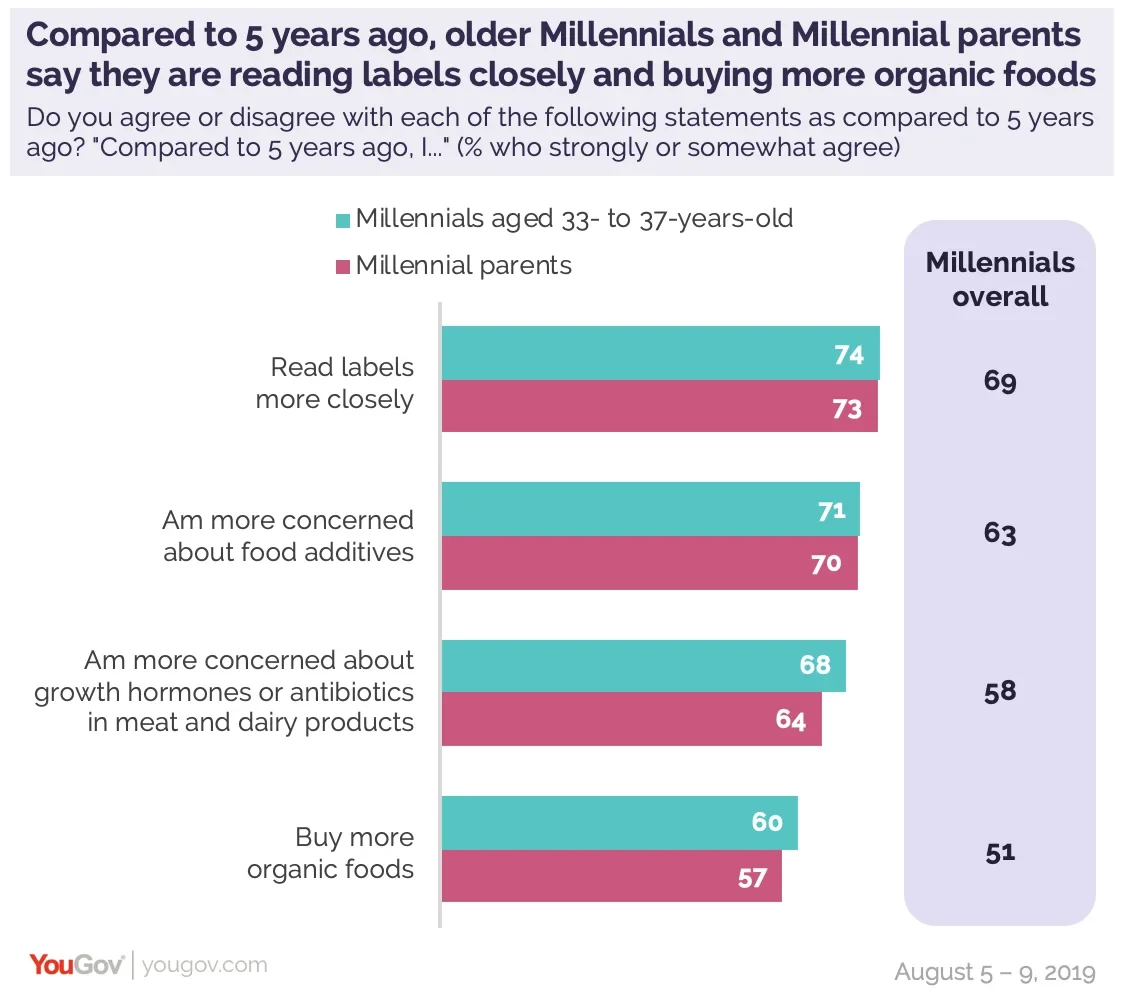 Quality and convenience rise to the top as key factors in millennials' food choices and 52 percent say they will pay more for ready-made meals that are high quality and healthy

71 percent of Millennial parents agree they make an effort to cook new dishes (vs. 62% of Millennials)

​​50 percent of Millennials overall agree they seek out food and beverages that are made with less packaging and plastic

Methodology: This survey was conducted online within the United States by YouGov for Whole Foods Market from August 5-9, 2019 among 1,006 US adults aged 22- to 37-years-old who passed an occupation security screening.

Learn more about YouGov Custom research here