73% expect another government shutdown in January 2014.
In case you missed it, Architect of the Capitol Stephen T. Ayers announced this week plans for a two-year, $59 million renovation of the U.S. Capitol building, complete with scaffolding over the dome and nets inside to protect visitors from things falling and hurting people. People may be thinking the operations of Congress inside deserve a similar safety net to protect the public from responsibilities Members drop in a dangerous fashion, according to the most recent Economist/YouGov poll conducted October 19-21, 2013.
By a 3-to-1 margin, people rate the 2013 partial shutdown of the federal government a bad thing (64%), not a good thing (21%).
74% say lawmakers should compromise to reach a budget agreement, even if it means sacrificing some priorities they believe in, rather than fighting for their priorities to the point of risking a shutdown.
However, 73% say it is likely there will be another government shutdown in January when the current deal expires.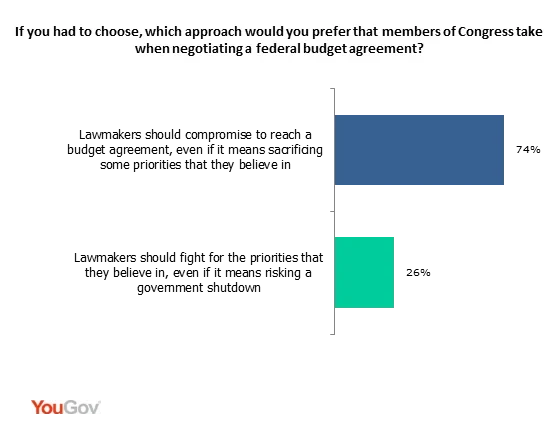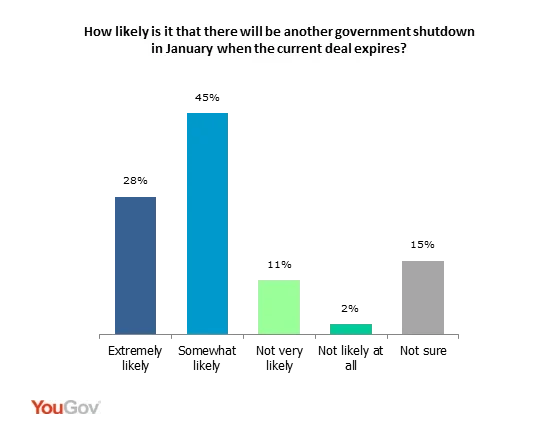 Almost half expect (48%) government shutdowns will be normal politics in the future, 23% think shutdowns will be unusual, 29% are not sure.