The summer brings with it the chance for many of us to take time off work or school, escape the rat race and get the family together for a vacation away from home – hopefully somewhere sunny.
47% of Americans took at least one vacation in the past year, along with a well-rested 3% who went away more than 4 times in the past 12 months. With many Americans feeling the pinch, 52% say they did not take a vacation at all in the past year. A nationally representative YouGov survey into how Americans spend their time off has found:
23% went one one vacation in the past year
21% went on two to four vacations in the past year
82% of those who went away, went somewhere in the US for their vacation
5% of those who went on vacation visited Europe
72% of those who did not go on vacation said they could not afford to
11% of those who did not go on vacation said they prefer to stay at home
The States rates as most popular destination
The sheer array of tourist locations the US has to offer – along with expensive airfares – means the States is a vacation hotspot for the majority of American travelers. Shopping in New York, hiking in Washington, sunbathing in California, exploring the coastline, visiting a college town, staying with relatives - the possibilities are too many to write.
Although the proportion of people taking vacations abroad is higher among Americans earning more than $100,000, 73% of people in this this income group decided to vacation in the States. A European country comes in as the next most popular vacation destination for all respondents – more than the South American countries. 5% of respondents have visited somewhere in Europe in the last 12 months.
Staying put: Low earners less likely to go on vacation
The majority of people who have not gone on vacation in the past year say that they could not afford a trip away from home. Income is a major factor in whether people could afford a vacation: the 80% earning under $40,000, 65% earning $40,000 to $100,000 and 59% earning more than $100,000 who did not go on vacation, say money was the main reason.
But that has not stopped some of our respondents dreaming up their ideal vacation. Whether it is discovering family roots in Europe, soaking up other cultures or just zoning out for a while at a remote retreat – members of YouGov's US panel share where they would go, and if they think they will make it. We also share the experiences of Americans who have already lived their dream trip for some vacation inspiration!
What is your dream vacation?

"Aruba – scuba diving. Rented a house for 2 weeks. Aruba is a bit developed – very American, but it is a beautiful island with good diving." Anon., US
"We camped out on the beach and stayed in a tent. This is all that we could afford. We stayed at the beach and played on game of putt putt. Our money had to go toward food." Lisa, US
"A cruise from Florida to Spain for my wife birthday. Fourteen days and nights on the ship with plenty to do." Jovaco, Hallandale Beach, FL
"I'm on vacation driving from California to Detroit and stopping in different cities that I've never visited. I'm returning by driving along the northern states, which will be a first for me to visit that region of the country." Anon., US
"Dolly Wood and the surrounding area, stopped in Ruby Falls and the attractions around that area." Sally, Montgomery, AL
"I Drove to McCall Idaho, went sailing and kayaking on Payette lake. Then traveled to Haiti with a team and helped build a home for teachers." Peter, Newberg, OR
"Hawaii – we did a helicopter tour, saw a volcano, stayed a beautiful resort, shopping dining swimming." Dianne, Fairview, PA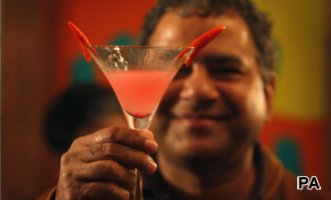 "Las Vegas for Hallowe'en, and what happens in Vegas Stays in Vegas... Also the Oregon coast. My wife and I live in Seattle so a trip was a beautiful getaway that's not too far from home." Jeff, Seattle, WA
"Las Vegas, Florida, beach – I enjoyed Las Vegas. I had never been. There were so many things to do and try. Then I went to the Grand Canyon." JenJen, Worcester, MA
"My family has a lake home that we go to often in the summer. It's little less than two hours from my home. My mom and I flew to North Carolina to spend last Christmas with her and her family." Cyndi L., US
"New Mexico. Saw as much of the state as I could. Like the southwest desert states." Al, FL
"Ohio and Tennessee – we spent a week visiting family and friends in Kentucky and Ohio and then a few days relaxing and seeing the sights of Nashville. It was one of the most enjoyable trips we have ever taken." Nancy, Garland, TX
"San Francisco, CA. My husband and I have been before. This time we mostly enjoyed the food and finding local places to feel like we were a part of the city." Sarah, San Marcos, TX
"Turkey, India and Bulgaria. About one month at resort hotel, one month touring privately by rental car and two weeks touring with private professional guide." Mike, Cape Girardeau, MO
"Went to Key West where my wife competed in a long distance swim." Paul, Albuquerque, NM
"With my husband and a cousin's family on a fishing trip in Cotter, Arkansas – on the White River where my husband caught a 33" brown trout!" B.D.K., Fort Worth, TX
"An island location – very remote. I will get there soon." Dawn, Springfield, KY
"A cabin on a lake, fishing and boating with minimal interruptions." Jeff, West Coast
"An Eastern European River trip to the Black Sea. I doubt we'll ever be able to afford anything like that at this point." Anon., US
"Freedom to wander through the Alps or Pyrenees in the summer, with a car big enough for my son and my harp, music-friendly places to go and plenty of chances to hike." Ellen, Leesburg, VA
"Go to Ireland, Germany and Eygpt to see castles and pyramids, go on archeological digs anywhere in the world." Melanie, TX
"Zig-zagging around the world discovering new cultures, foods and experiences. I want to know what's out there." Tyler, New Sharon, ME
"Trip throughout Europe with help to look up family history. Stops along the way to lounge on beaches and ski areas. No time constraints!" Ann F., Lakewood, CO
"I would love to go to Tahiti and stay in an up-scale hotel, or take a cruise to Hawaii and stay in one of the rooms with a balcony." Lorraine, Agua Dulce, CA
"Travel! So much of the world I've never been to. Would love to spend time in China and India. I want to actually stay in those places for a while, not just zip through." Anon., US
"Travel throughout Patagonia and Tierra del Fuego, in particular to the very tip of the Hemisphere! I don't think I will ever get to do it, but I can dream." Robert, Manhattanville, NYC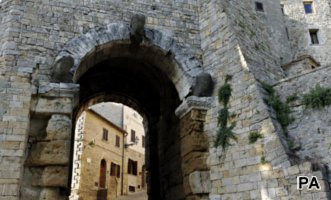 "My destination would be England, to visit family. Ideally, we would travel around Europe or Eastern Europe together. Also, a cruise is on our list, but we haven't decided on location yet." Kat, Westland, MI
"We want to go on a cruise to Alaska. I have always heard that it was just so breathtakingly beautiful. And we have never even been on a cruise so that would be great too." Anon., US
"My dream vacation is to go to Tokyo for a week or so. Preferably with someone who's my ideal man," Betty ,Atlanta, GA
"Being able to go anywhere I want in the US, travelling by motorhome with our car towed behind." Colleen, OR
"A week at the beach, being pampered. And yes I will do it." Theresa, AL
"On an island with beautiful beaches (not too much seaweed) and service that is of royal treatment." Amy, Independence, KY
"Taking my children to the Grand Canyon. Yes I'll get there in 2-3 years." Anon., US
"Fiji, and do a whole lot of nothing in a gorgeous tropical setting!" Erin, Poinciana, FL
"My dream holiday is to return to Europe; especially Switzerland. I want to bring my son worth me to share in the wonderful sights, people, activities, and food that I'd experienced previously." Deborah, Orlando, FL
"Trans-Siberian Railway, I will most definitely do it!" Cindy, Long Island, NY