Two-thirds of Americans (67%) are not concerned about Saturday mail delivery being eliminated, according to the YouGov Omnibus survey taken February 8 - 11, 2013.
Half of all Americans (51%) say they are not worried about their ability to pay their bills on time with the loss of Saturday mail, while only one in four (24%) feel that they will worry.
Nearly two fifths (38%) of respondents feel the cutbacks will have its biggest impact on small businesses and a quarter of respondents say medium-sized businesses are among those most likely to be affected. Three out of 10 respondents gave equal votes to the elderly (30%) or rural area residents (29%) being affected the most by the changes.
If there was going to be one day the U.S. Post Office cut back service, half of all Americans (50%) believe Saturday is the best day, but one third (32%) says no one day better than the others
How concerned are you, if at all, that this change to the delivery schedule will affect you personally?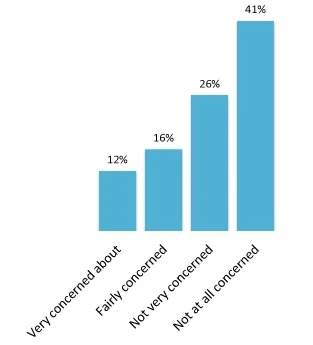 For further information about poll results, and for details about methodology and Omnibus services, please email omnibus.us@yougov.com.