There may be little love for the baby name Messiah – with 49% of Americans saying they dislike the name for a person – but more than half of the nation (52%) feels that a judge was wrong in changing a baby's name from Messiah to Martin.
The judge in Tennessee took it upon herself to change the baby's name after deeming it offensive to Christians. She said the title of Messiah had "only been earned by one person and that one person is Jesus Christ."
29% agree with name change
The baby's mother, 22-year-old Jaleesa Martin, took the father to a family court to establish paternity for child support and settle a dispute over the child's surname – but the baby came out with a different first name altogether.
While 29% of Americans agree with the judge's decision, 52% say the judge was wrong to make such a move.
Despite surprise over the decision being voiced by media outlets across the world, almost half of the nation remains oblivious to the judge's decision – 47% said that they had not even heard about the Messiah ruling.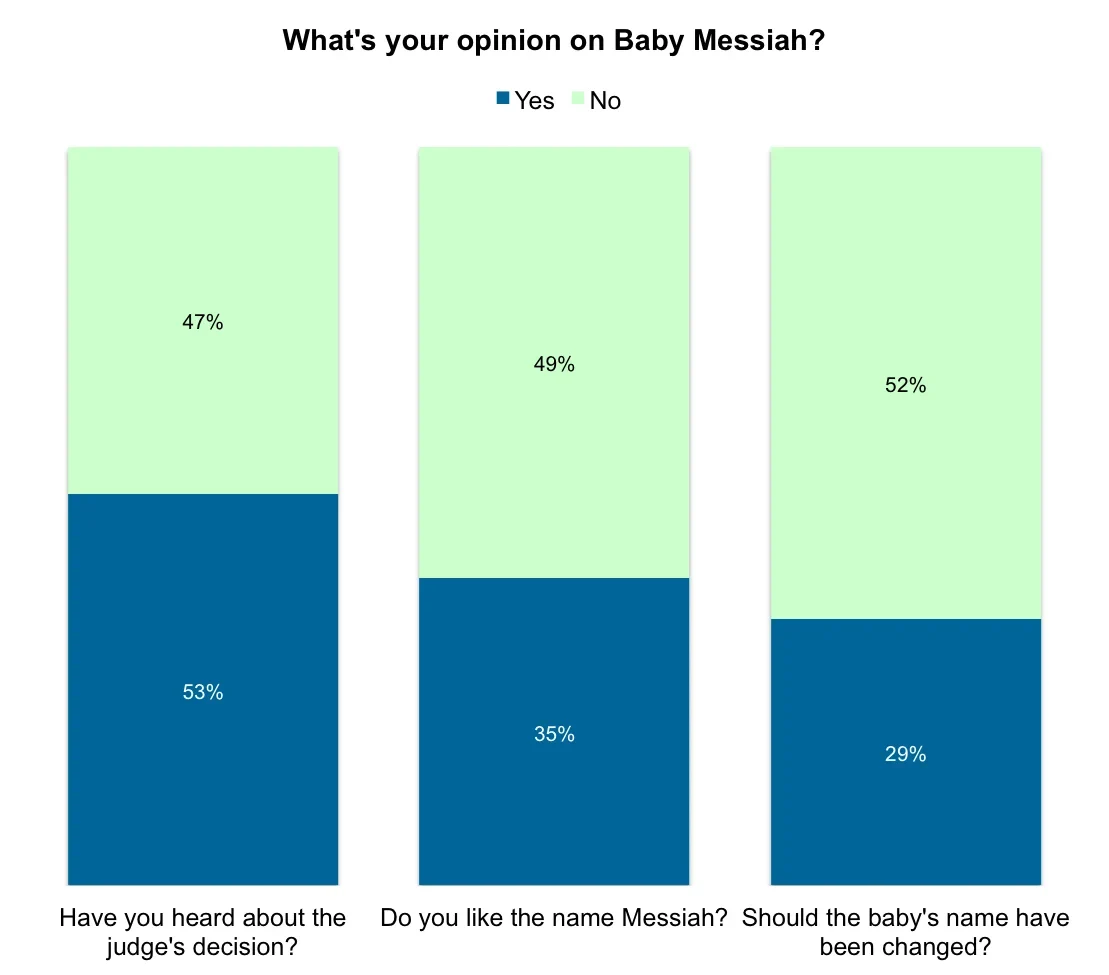 The majority of Americans (61%) feel that parents should be allowed to name their children whatever they please, regardless of whether it may offend others. 26% said the government should be able to have some role in changing a child's name if it is detrimental to the baby's wellbeing. Just 3% thought the government should be able to regulate what parents name their children.