[This analysis is a part of a larger YouGov report on cruise travel. Download the full, free report here.]

Cruise vacations are steadily becoming the intersection of experiential travel and innovation. This type of vacation offers travelers a unique way to explore the world while delivering a highly personalized experience via on-board smart technologies (e.g., wearables).

Research from a new YouGov report reveals a strong appetite among Americans for this type of vacation. Three in 10 (31%) US adults say they have been on a cruise before and one in six (16%) say they plan on cruising within the next year.



Who cruises?

The data reveals that a third of Americans have been on a cruise. But we can learn even more about the cruise industry by examining the general population's cruising history against their intent to cruise. The profile of someone who is cruising for the first time looks different from that of someone who has cruised before.

This means that cruise lines may wish to market to people differently based on their cruising history. Below are four distinct ways to separate—and analyze—the cruise industry.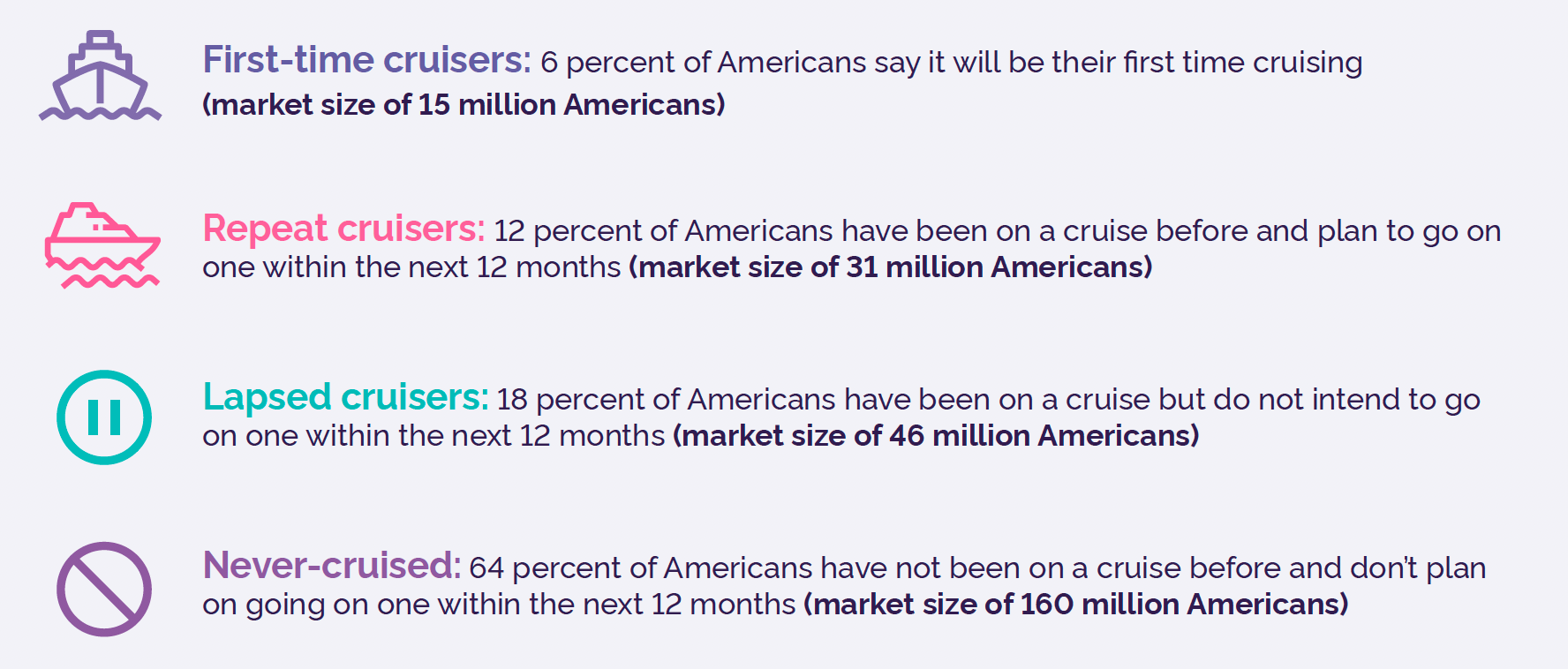 Cruise lines tend to be especially keen on attracting the attention of two key groups: first-time cruisers and repeat cruisers. YouGov data shows that nightlife is an important vacation influencer for both these groups. First-time cruisers (14%) and repeat cruisers (16%) are significantly more likely than leisure travelers overall (11%) to say that nightlife options—such as clubs, bars, and restaurants—factor into why they choose certain vacation types over others.

Online ads—particularly ones on social media—grab the attention of people who go on cruises

While TV remains an effective advertising channel among first-time and repeat cruisers, nearly half in each group say online ads are another way to catch their eye. This might be because both first-time and repeat cruisers tend to skew younger: 42 percent of first-time cruisers and 45 percent of repeat cruisers are millennials (vs. 31% of Nat Rep).

At a more granular level, both first-time cruisers (50%) and repeat cruisers (60%) are more likely than the average American (32%) to agree that they engage with ads on social media more than they do with ads on regular websites.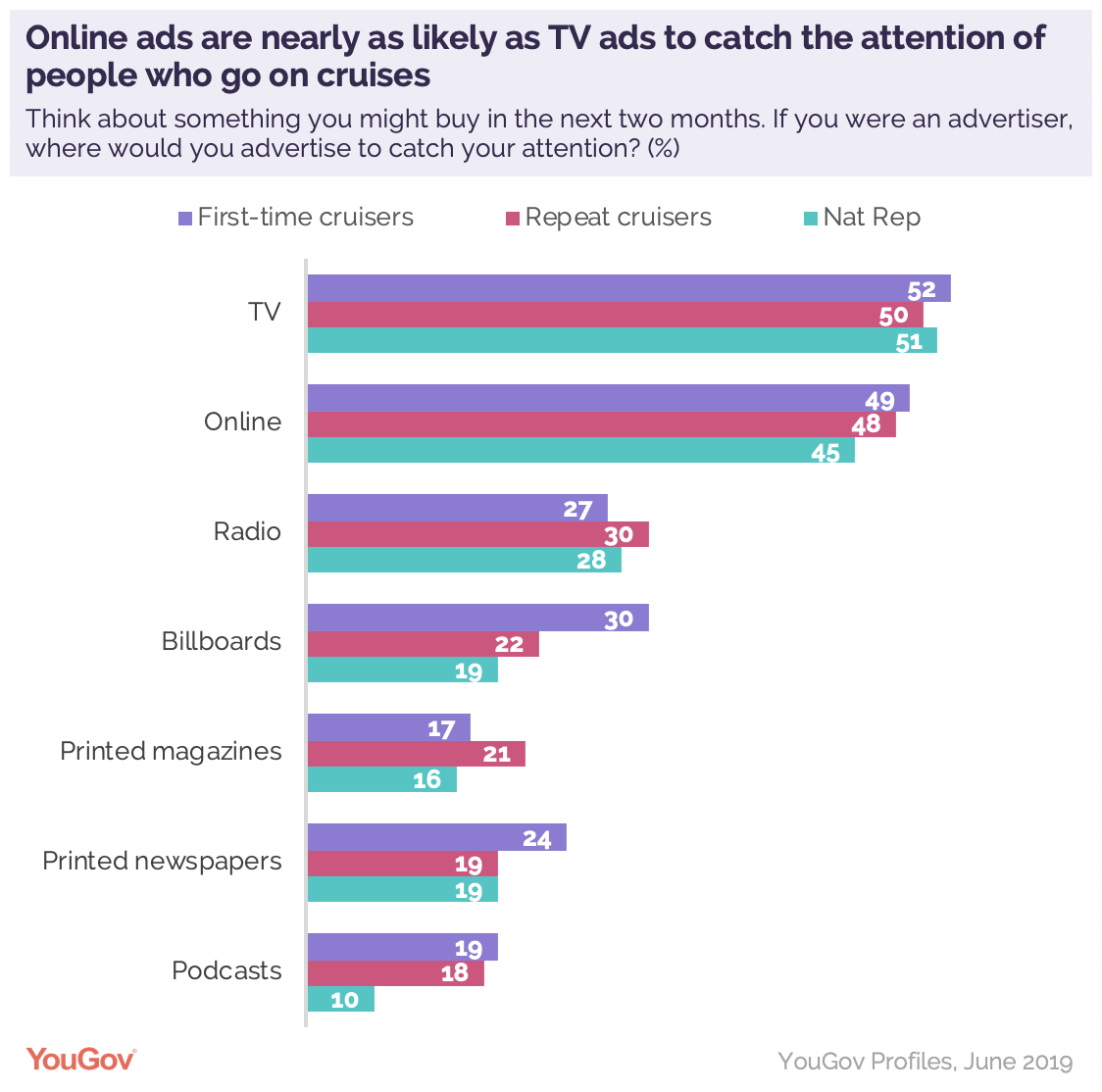 Download the free report on cruise travel here

Learn more about YouGov Plan and Track

Image: Getty